High-voltage. That's the best way to describe an ArcAttack show. The Austin, Texas-based performance art group uses science to make music.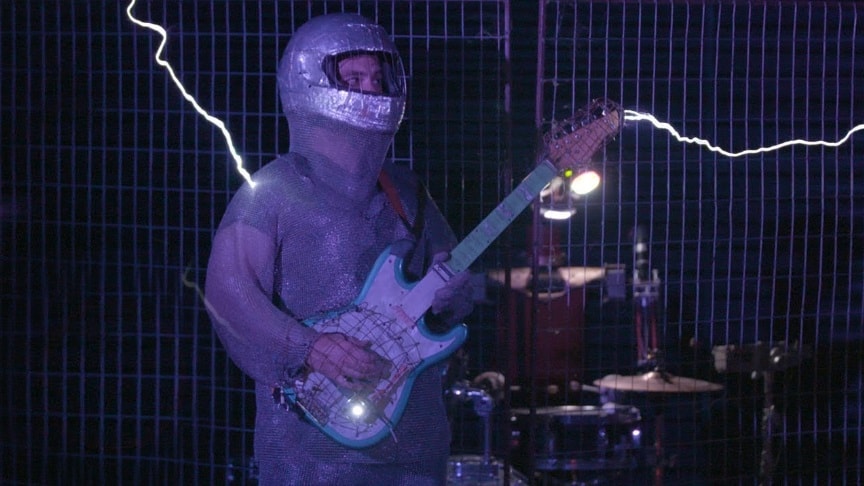 source/image: Great Big Story
Their homemade instruments include a Tesla coil that spits out lightning that is transformed into sound. ArcAttack founder and guitarist Joe DiPrima wears a chainmail Faraday suit onstage to protect him from the bolts that zap him while he plays guitar.
ArcAttack rocks because the group shows kids how learning about science can be fun.The group also uses a robot drum kit, which is computer controlled via a custom micro controller, that has been programmed to interpret MIDI data and mechanically actuate its drum sticks accordingly.
Advertisement
Aside from the automated musical machines and live performers, ArcAttack also incorporates a stunt man, who MCs the show, and engages the Tesla Coils by walking through the electricity wearing a relatively thin chain mail Faraday suit./wikipedia