The Carbon SUV e-Bike is perhaps the most advanced and exclusive concept of e-Bike available today. It could be defined as a luxury hybrid bicycle/motorcycle: a lightweight device which releases large amounts of power. Still a true bicycle that you can enjoy in every sense of the word, it offers you much more in terms of usability, performance and freedom: the SUV e-bike.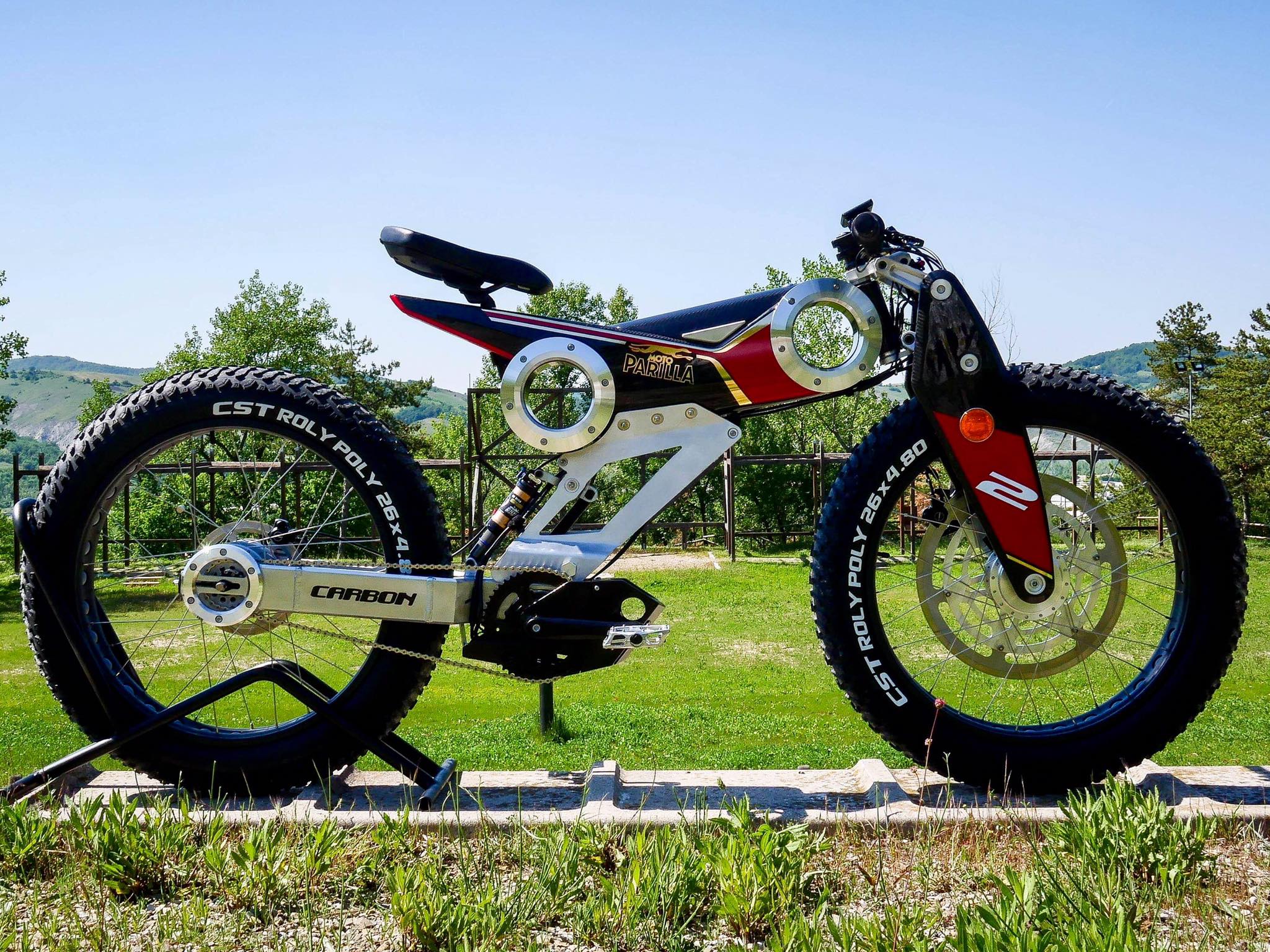 source: motoparilla /image: motoparilla FB 
The fat tires of the Carbon provide not only a better balance for beginners and occasional bikers, but also an improved grip and traction on the roughest terrain. Motorcycle-like design makes the Carbon SUV a new kind of bike.Riding such a bike is the only way to understand why everybody is talking about it. It is an experience like no other. /more info: motoparilla
The Carbon SUV e-Bike is a combination of stability, lightness and strength in a very different taste for bike riding.It comes with a choice of a 250W, 500W or 750W motor and a max speed of 21 mph.The motor receives its power from an internal 12 Ah lithium-ion battery that takes 6 to 7 hours to charge.
Advertisement
The Carbon SUV e-Bike, the Electric Bike with its powerful motor, climbs hills effortlessly and maintains great speed all the way to the top! Pedal-assist or throttle modes offer you the most comfort when commuting, providing a smooth ride without the need to pedal. The throttle override toggle allows the rider to add power in any driving mode.via: motoparilla
Perfect for every-day:
– uphill or hill climbing
– off-road trips
– snowy ground
– regular and fun bike riding