An autonomous, intelligent and electric shuttle at the service of mobility. The NAVYA ARMA is the very first driverless production vehicle. This innovating and intelligent driverless shuttle can transport up to 15 passengers and safely drive up to 45 km/h, mostly on private sites.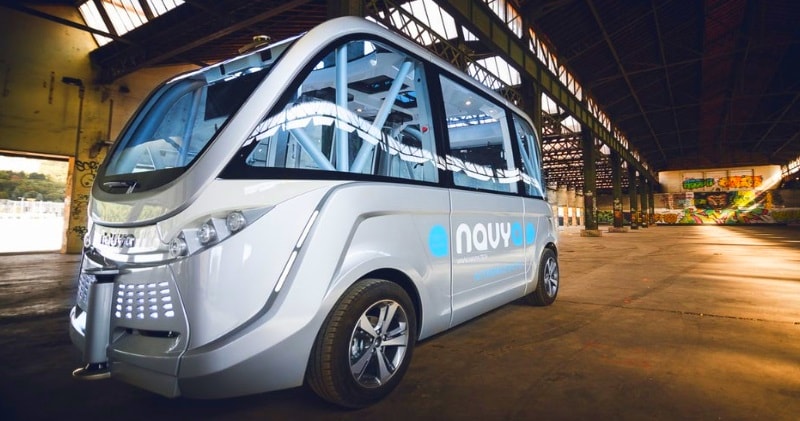 source/image: NAVYA
Entrusted to the best French specialists, its design is the fruit of ten years of research and expertise which allows it to achieve the highest level of autonomy possible: Level 5, making the NAVYA ARMA the first entirely autonomous series vehicle.
The electric bus recognizes pedestrians and other obstacles and either slows down for them to move or goes around as it continues its route. An Arma can hold up to 15 people.
Advertisement
The NAVYA ARMA calls upon state of the art technologies, developed to ensure safety, comfort and performance.The vehicle aims to provide a complement to current public transport systems over distances that are too short to go by car or are too long on foot.