High Eye is proud to present its company video, offering a presentation of the advanced product, the HEF 32.It provides insight into High Eye's company's expertise and operation, from initial development to the final delivery of this BVLOS Remotely Piloted Aircraft System.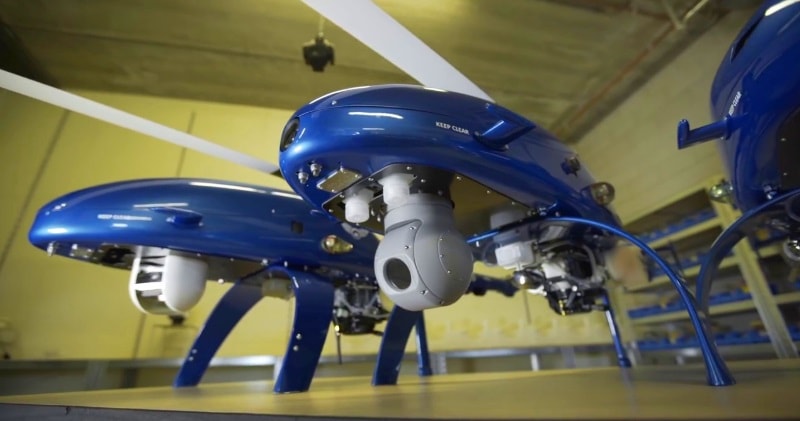 source/image: High Eye Unmanned Aviation
The High Eye team consists of engineers and manned aviation experts. The newly released HEF 32 is a multi-functional VTOL platform with a long duration and great range of operation.
It can be adapted to suit a wide range of requirements.In the video, it is shown in different configurations and equipped with several payloads from different industries.
Advertisement
The heart of the HEF 32 is centered around the gearbox and flight controls, which follow a modular layout and are constructed from carbon fiber, aluminum and steel alloys. The propulsion for the HEF 32 is a 32cc two-stroke petrol engine.Fuel is supplied via a 5L fuel tank and a simple gravity-feed system, backed-up by a fuel pump.