Animation demonstrating the some operational features of the Paus 853 underground scaling machine. Paus mining scalers are equipped with a rotating telescopic boom which can accommodate a hydraulic hammer, rock pick or hydraulic rock cutter.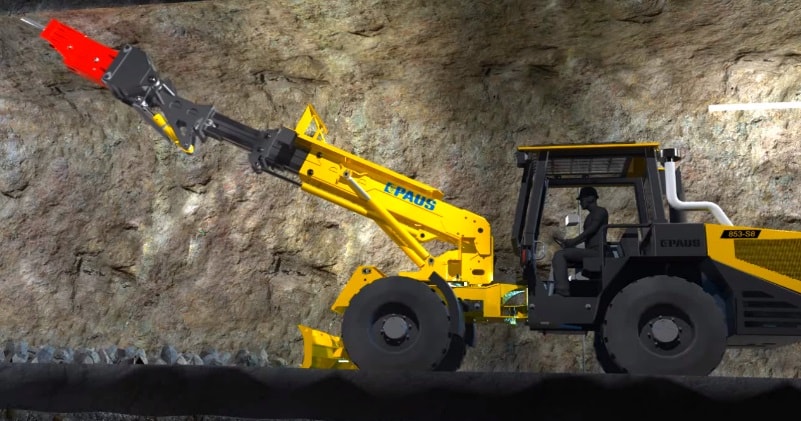 source/image(PrtSc): NPK Construction Equipment Inc
For maneuverability all Paus mining scalers have an articulating frame for tight cornering and are equipped with a front scraper blade for pushing debris.
Other optional features include remote control operation, evacuation mode and fire suppression system. The combination of articulated steering (+/- 40) and a pivoting boom (+/ -45) provides for incomparable manoeuvrability with scaler models 853 S8 and 1253 S10.
Advertisement
The hydrostatic drive not only guarantees rapid movement underground but also sets new standards in terms of security.High-performance hammer for fine scaling. Low fuel consumption thanks to speed control. Special ROPS/FOPS protective cab roof with tough protective grille. Working height of 8/10 metres.