"The EZ-ULTIMO concept opens-up new arenas for Renault design. Because it's a robo-vehicle, the traveller can truly enjoy the journey in a space designed like a personal lounge, equipped with all the comfort and services needed to either relax or concentrate.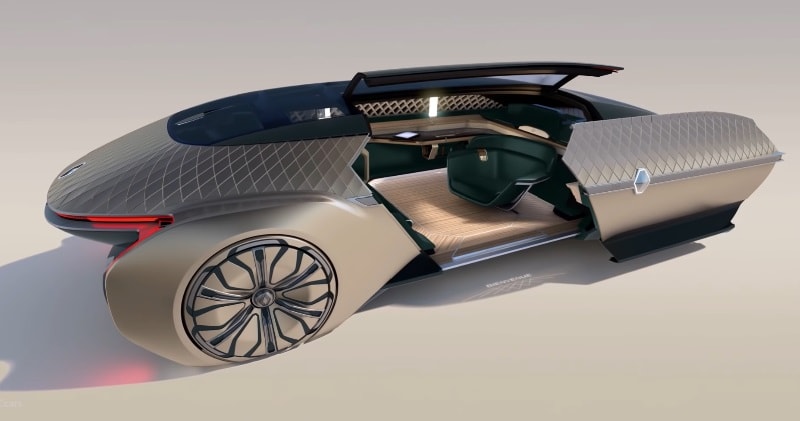 source: renault /image: DPCcars
Through its design, EZ-ULTIMO embodies the EASY LIFE genes of the Renault brand. Welcoming and comfortable, it offers a wide automatic opening and a seat on a swivelling slide for easy passenger access. For an intimate journey, passengers are protected from outside view by slightly transparent facets on the upper part of the bodywork.
The refined interior of EZ-ULTIMO reflects French elegance and is inspired by the world of living. Tailor-made, it is dressed in noble materials such as wood, marble and leather, allowing passengers to enjoy a top-of-the-range and relaxing living space.
Advertisement
Equipped with level 4 autonomous driving technology, EZ-ULTIMO covers a wide range of use cases. This robo-vehicle is connected to infrastructures, can adapt to an urban environment, to the motorway or to a shuttle service on dedicated roads."