ReActor is the newest work in an experimental, performative series of "social relationship architecture" designed and built by internationally renowned architect-artist duo Alex Schweder + Ward Shelley…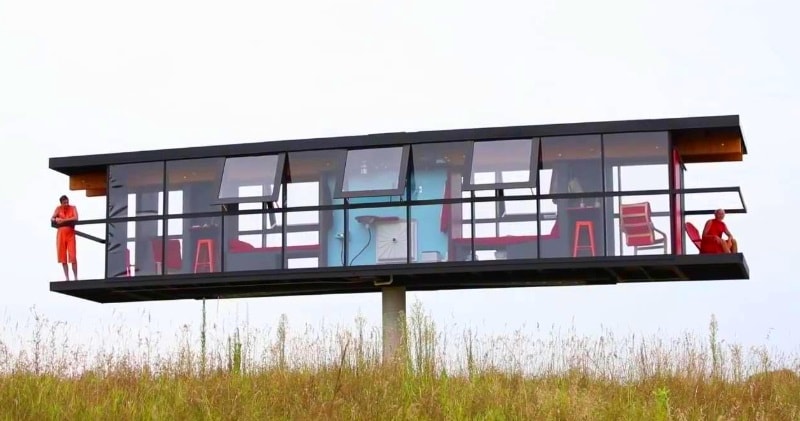 source/image: The-Code-Of-Entertainment
ReActor is a habitable sculpture, where Schweder + Shelley will live in full view of Omi's audience. The 44-foot by 8-foot structure rotates 360-degrees atop a 15-foot concrete column.
In response to its inhabitants' movements, exterior forces, and interior conditions, making visible the intimate relationship between architecture and its inhabitants.
Advertisement
The symmetrical timber structure has been divided in half, with each artist allocated their own living quarters. a shared bathroom is positioned at the center of the plan. The only way the house cannot move is up and down.