If you are looking for a safe way to get your men off the street, America's "Roadrunner" is it! This TMA truck, outfitted with a system to automatically place cones, AND retrieve cones from the street is innovative, and efficient! Watch and learn!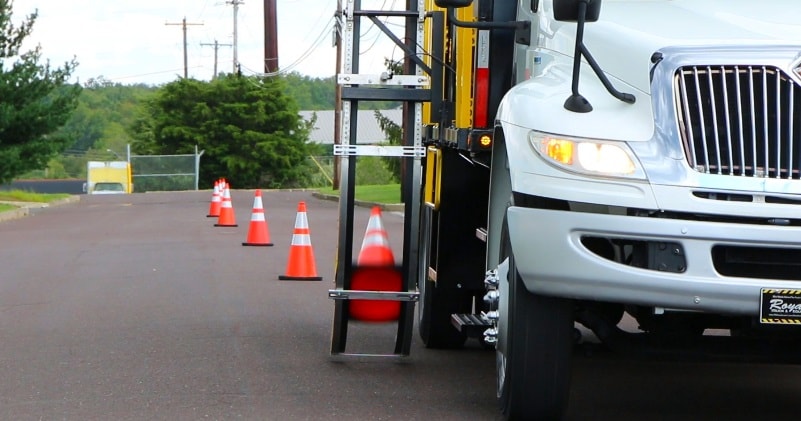 source/image(PrtSc): Royal Truck & Equipment
The Roadrunner is an automatic cone placement and cone retrieval system that attaches to your cone truck. It works by positioning cones and other channelizing devices in your construction zone. Workers load cones from the inside of the truck bed so that no one walks or hangs off the side of your truck.
It takes workers out of direct exposure to traffic, and other work zone hazards. It also eases stress on the body.The cones are loaded into the machine from the bed of the truck.
Advertisement
The Roadrunner system has two separate units.The cone placement system and the cone retrieval system. The cone placement system deploys 28″-42″ Cones with a 15″ base, and the cone retrieval system retrieves 28″-36″ Cones with a 15″ base.The operation only requires one driver and one worker to load the cone magazine from inside the truck bed.