Introducing the newest addition to the Trailer Valet family: The RVR Series. Our first self-motorized and remote-controlled series of units, the RVR is designed to take the chore out of moving your trailer. With the RVR you can now move your trailer without bending over or the need to use your own drill.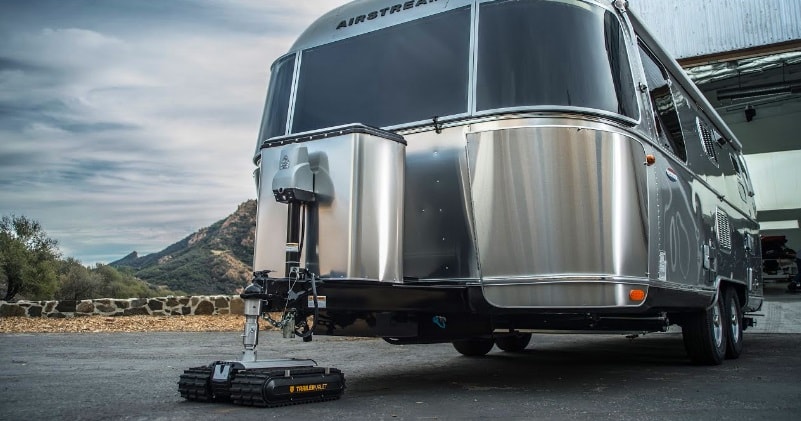 source/image: TrailerValet Page
The RVR comes with a rechargeable lithium-ion battery that can give you up to 30 minutes of runtime. The included remote control allows you to not only move your trailer with just the push of a button, you can do it from up to 40 feet away.
Now you can move your trailer into tight spaces without having to ask someone else to help you look around the corners. Heavy-duty caterpillar treads allow the RVR to go over different terrains including asphalt, gravel, grass, and dirt.
Advertisement
The RVR also comes with 2 or 4 planetary gear motors that can drive both single and dual axle trailers.With three models ranging from 3,500 lbs, 5,500 lbs, and up to 9,000 lbs, there's a RVR for every trailer.