The Sion is the first electric car capable of recharging its batteries from the sun. From now on, you'll have to worry about range a little less. With a range of 250 km for only 16.000 € excluding the battery.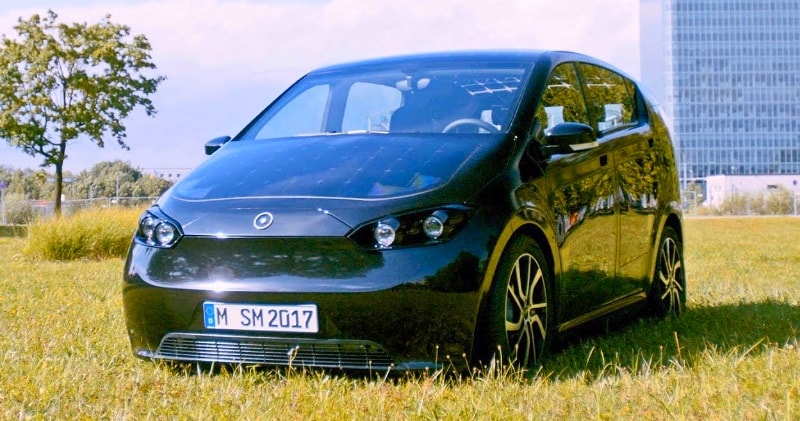 source/image: SONO MOTORS
30 kilometers per day are possible with electricity generated by the sun free of charge. The stored energy can be used through bidirectional charging for all common electronic devices.
The Sion is a family friendly vehicle, thanks to 5 seats and optional trailer coupling. In short: A self-charging electric car for infinite, sustainable driving.
Advertisement
Sono Motors' goal is to end the use of fossil fuels in exchange for sustainable mobility.The exterior is mainly made up of rust-proof polycarbonate. It further is scratch-resistant. The most unique feature in the body work are the solar cells, which are located on the roof, on both sides as on the hood and the rear.