Simply back an empty wheelchair up to the SPEEDY-LIFT and push the 'IN' button. The SPEEDY-LIFT picks up the chair and secures it in place. The compact design takes up very little space. In most cases, only one seat is removed from the inside of the vehicle. Keep the use of up to 6 seats in a minivan application.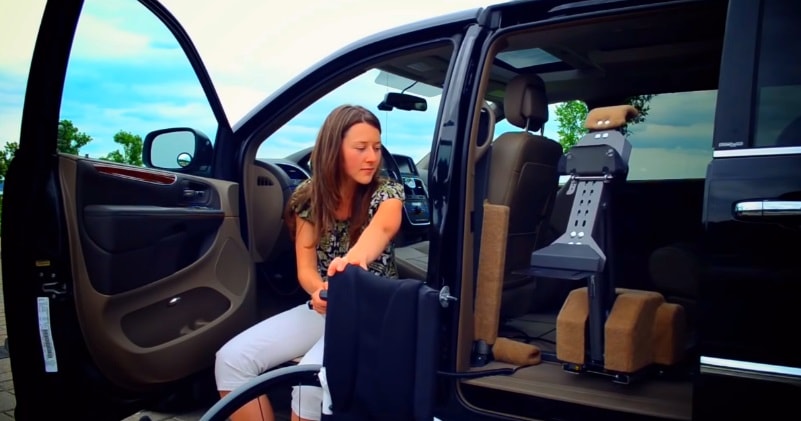 source/image(PrtSc): Startracks Custom Vehicles
The name says it all: the SPEEDY-LIFT is a fast moving, effective wheelchair lift. A full cycle, all the way out of the vehicle and back in takes less than 30 seconds.Effortless stowing! Once you have transferred out of your wheelchair, just back it up to the side of your van, push the button and the SPEEDY-LIFT does the rest.
Not interested in drilling and cutting your vehicle? We get that! The SPEEDY-LIFT installs into your vehicle's original seat anchorage brackets, without cutting or drilling your vehicle. Return the vehicle to its original condition without affecting resale value simply by removing the SPEEDY-LIFT.
Advertisement
The SPEEDY-LIFT has a 95 lbs weight capacity and was designed exclusively for minivans and the Mazda 5. The vehicle battery is the power source and power is not drained when the SPEEDY-LIFT is not in use. Every unit is equipped with a manual backup system.