The EA-6B Prowler is the primary tactical jamming aircraft of the US Navy, US Air Force and the US Marine Corps.The Prowler first entered service in the 1970s and has demonstrated its battlefield performance in Southeast Asia, in Operation Desert Storm, in Bosnia-Herzegovina and in Kosovo, enforcing the northern no-fly zone over Iraq and in Operation Iraqi Freedom.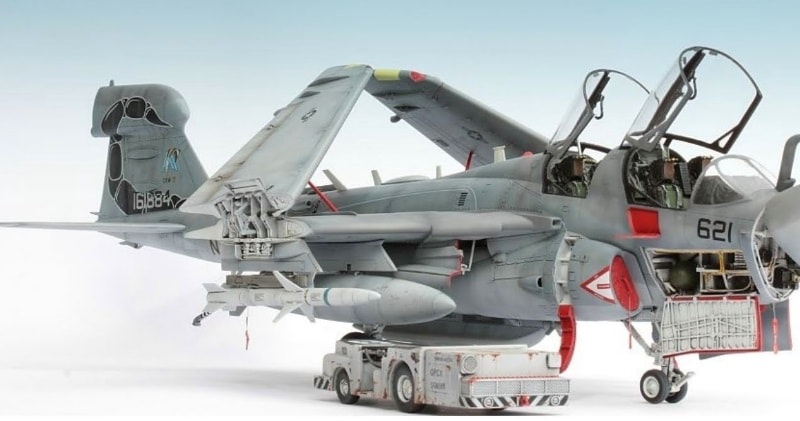 image/text credit: U.S. MT
The USN has a fleet of 124 Prowlers which equip USN aircraft carriers, forward land bases and the US Marine Corps squadrons. The aircraft were to be retired and replaced by the EA-18G Growler, an electronic attack version of the F/A-18 Super Hornet, by 2012. Their service has, however, been extended beyond 2014.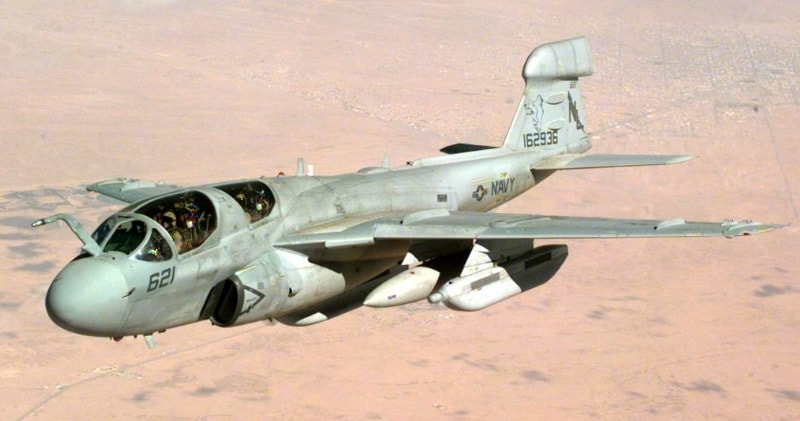 text: U.S. MT/ image: cardarmy
In November 2008, the VAQ 132 electronic attack squadron held a 'final flight' ceremony for the Prowler, to mark the beginning of the squadron's transition to the EA-18G Growler.
Advertisement
The mission of the aircraft is to accompany the strike forces and to carry out armed reconnaissance, electronic warfare and jamming operations. The Prowler is carried on all classes of the US Aircraft Carrier fleet: Enterprise, Nimitz, Kitty Hawk and John F Kennedy.
The primary naval role is to protect the US or allied carrier group and aircraft by countering hostile radar and by jamming enemy communications. The Prowler also carries out electronic surveillance tasks and provides defence against incoming anti-ship.