Terrafugia is excited to premier the new Outer Mold Line for the TF-X™, Terrafugia's vision for the future of personal transportation. The TF-X™ will be a four-seat, vertical takeoff and landing (VTOL) hybrid electric aircraft that makes flying easier and safer than ever before.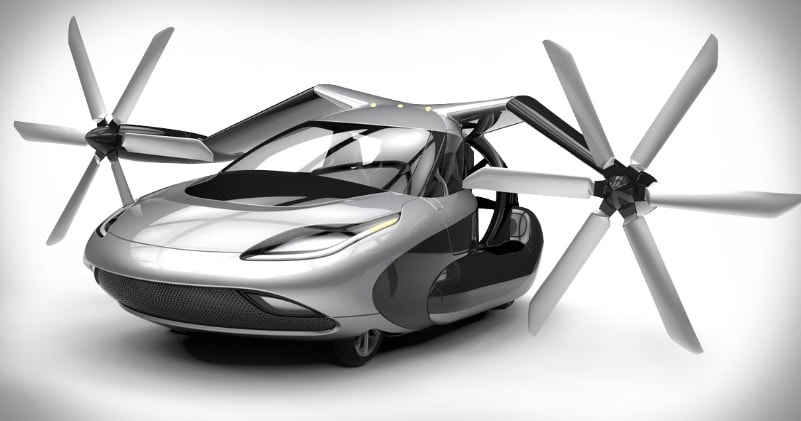 source/image(PrtSc): Terrafugia Inc
Powered by two plug-in hybrid 600-horsepower electric motors and a 300-horsepower fuel engine, the TF-X is planned to have a flight range of 500 miles (805 km) with a cruising flight speed of 200 mph (322 km/h) without the need to refuel or recharge. Road speed is currently unknown.
The TF-X is capable of vertical take-off and landing by extending its retractable wings attached with pusher propellers while aerial thrust is provided by a ducted fan at the rear.It will be able to fit in a single car garage.
Advertisement
The TF-X will be capable of avoiding air traffic, bad weather, and restricted and tower-controlled airspace. For additional safety features, the TF-X would automatically land at the nearest airport if the operator becomes unresponsive. The TF-X can be landed in a non-approved landing zone.