Elon Musk unveiled the futuristic Tesla Cybertruck.The Tesla Cybertruck (stylised as Cybrtrk) is an all-electric battery-powered light commercial vehicle made by Tesla, Inc. Three models are available with range of 400–800 kilometres (, and an estimated 0–60 time of 2.9–6.5 seconds.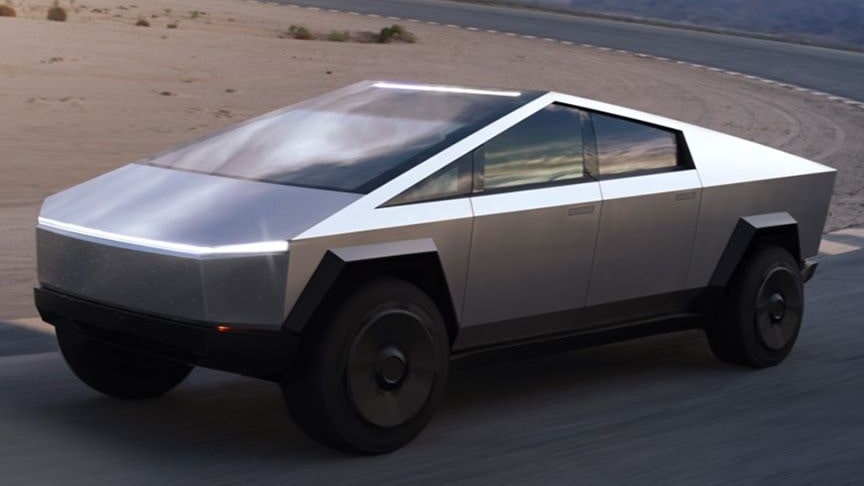 source/image: tesla
The stated goal is to displace a large portion of the roughly 6,500 fossil fuel powered trucks sold daily in the US. Construction will make use of titanium. Standard all-wheel drive models are planned to start at $49,900 with a cheaper rear-wheel drive option for $39,900.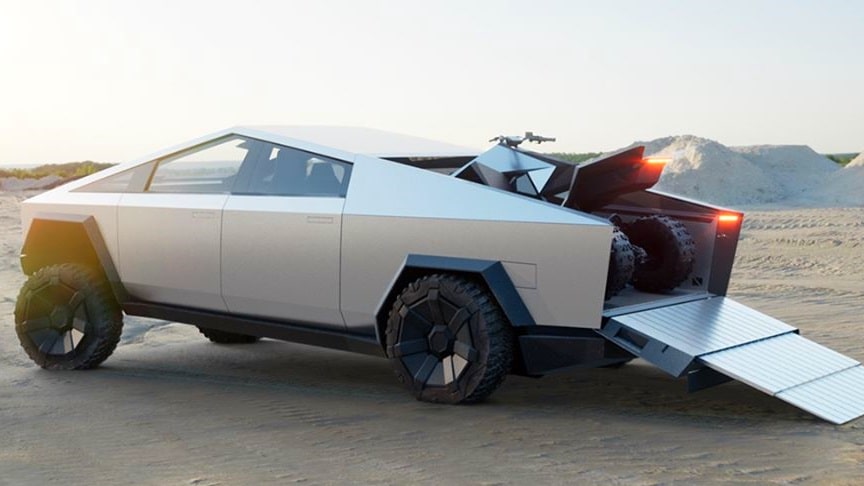 source/image: tesla
Cybertruck is built with an exterior shell made for ultimate durability and passenger protection. Starting with a nearly impenetrable exoskeleton, every component is designed for superior strength and endurance, from Ultra-Hard 30X Cold-Rolled stainless-steel structural skin to Tesla armor glass.
Advertisement
With up to 3,500 pounds of payload capacity and adjustable air suspension, Cybertruck is the most powerful tool we have ever built, engineered with 100 cubic feet of exterior, lockable storage — including a magic tonneau cover that is strong enough to stand on.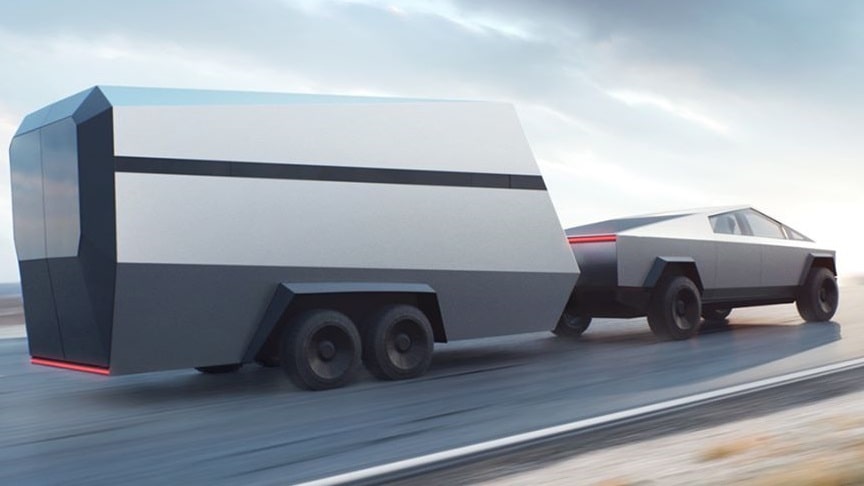 source/image: tesla
Raise and lower suspension four inches in either direction for easy access to Cybertruck or the vault, while self-leveling capabilities adapt to any occasion and assist with every job.