RanMarine is proud to introduce the latest evolution of the WasteShark! The hull has a new, sleeker, more streamlined design for reduced water resistance.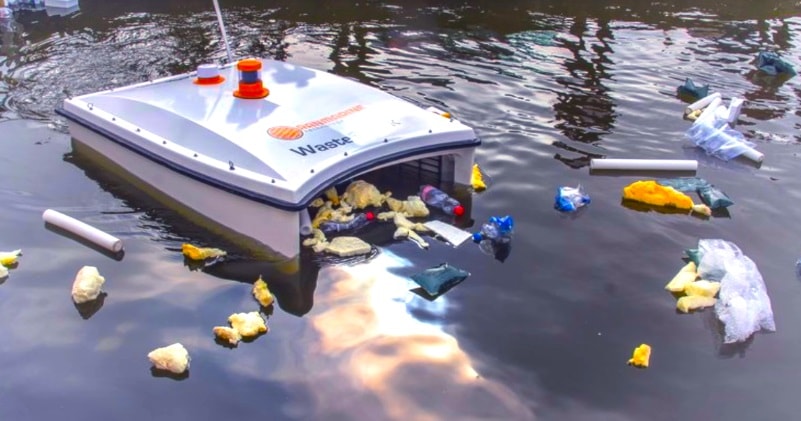 source/image(PrtSc): RanMarine Technology
And the new collision avoidance software means that this drone swims more safely than ever before.The WasteShark™ is designed after one of nature's most efficient harvesters of marine biomass, the Whale Shark.
Inspired by nature and blending technology, form and function, the WasteShark™ is designed to swim through water and eat its prey with minimum effort and maximum efficiency.The WasteShark™ comes in two models:Class M: Manual operation: remote controlled, Class A: Autonomy Level 1: mapped by waypoints.
Advertisement
Capable of swimming for up to 16 hours, the WasteShark scans its immediate environment as it works, collecting data to send back to its central command. It can test the waters for pH levels, conductivity, ammonium, chloride, nitrate, salinity, and many other metrics.
It is designed to be harmonious with the environment. As it navigates the water the WasteShark emits no carbon, produces no noise or light pollution, and poses no threat to wildlife.