BioCarbon Engineering, a U.K.-based start-up, has developed a technique that they say could potentially plant one billion trees per year. Biocarbon Engineering provides integrated analytics and planting solutions for large-scale ecosystem restoration project.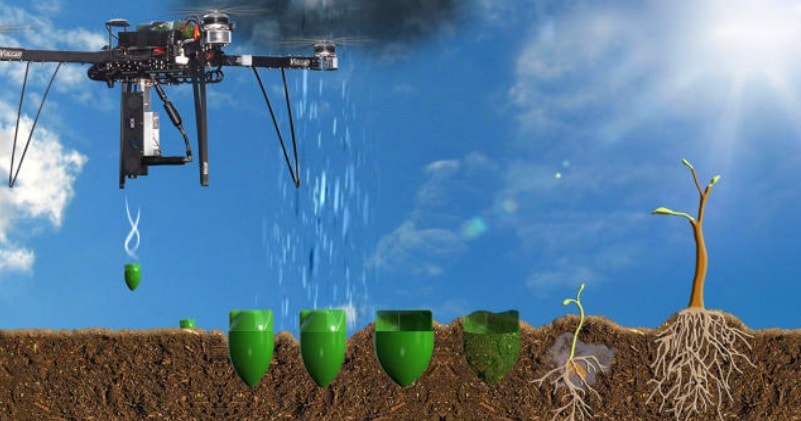 source/image: BioCarbon Engineering
First, a drone scans the terrain and develops a 3-D map of the area, collecting data about the topography and soil condition that can be combined with satellite data and analyzed to determine the best locations to plant each seed.
The drone flies about six feet above the ground, firing germinated seed pods at a speed that will get them under the soil.
Advertisement
One drone operator can manage six drones.For the process to succeed in a mangrove forest, several conditions need to be right; if the tide comes in unexpectedly, for example, the seeds could wash away.In tests, Biocarbon Engineering has looked at which species and environmental conditions perform best.
So how many trees can a drone plant?It has been estimated that two operators working with 10 drones can theoretically plant 400,000 trees in a day which equates to almost three million trees a week. That's a huge number with only two operators and just ten drones!