TV 1000 Performance Line from "Overaasen" is a high speed self-propelled snow blower developed especially for professional snow clearing operations at airports. The snow blower has been designed for heavy duty snow clearance at airports and can handle any type of snow with depths form 1 cm up to 2 meters, – in one go!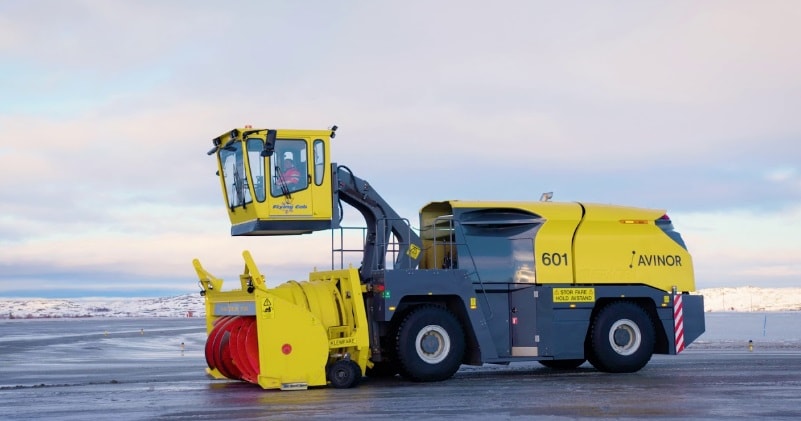 source: overaasen /image(PrtSc): Øveraasen AS
The snow blower is mounted to a purpose built chassis and the machine is equipped with the unique "Flying cab" which allows the driver to be placed in front or back of the blower chute to ensure optimal view during work- weather loading, clearing or casting.
The TV 1000 is a typical high speed blower, and driver comfort is assured thanks to the hydraulic chassis suspension and the fact that the driver's cab is not mounted to the blower head. In this way the cabin is less exposed to shaking and vibraons from the blower head.
Advertisement
TV 1000 has two diesel engines totaling 1000 hp, which ensures power for both propulsion capacity and snow removal capacity during work. TV 1000 has a capacity of more than 6 000 tons of snow per hour at a casting distance of 35 meters.