Bison 10000 is a versatile mini forwarder that is very easy to drive with 35 cm ground clearance throughout the machine. The machine is hydrostatic, which means that it has a drive pedal which regulates the speed.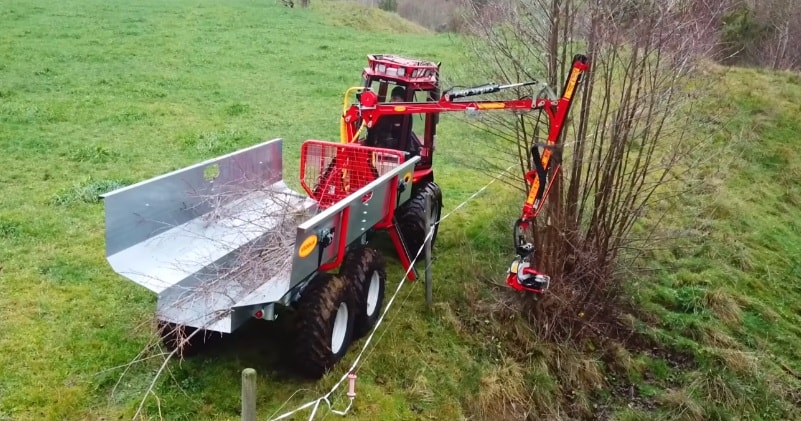 source/image(PrtSc): Kranman AB
In this video from, we show over FL150 branch flatbed that is designed for the transport of branch in all sizes. We have also mounted a Nisula 105E energy clip in the crane to cut smaller trees.read more: kranman
Despite its narrow width of only 155 cm, the Bison 10000 is very stable. This is thanks to its low center of gravity. Bison 10000 has high and low gear (7 and 3.5 km / h). Low gear and high gear with 6-wheel drive. Transport gear is optional 14 km / h.It is powered by a Kubota diesel 24hk engine.
Advertisement
The direction forward or back is easily selected with a button on the side of the chair. With a Bison 10000, you will do a very effective job. It comes with a standart equipment such as: Full galvanized chassis,Roof with grenavvisare and lightbar,Front window,18 kw Kubota diesel,Fully hydraulic drive 6WD,Variable high / low gear,6WD on high and low gear,Crane K330 3.3,Work Light with 4 LED headlights,Extra hydraulic for example. dump-trucks.