Due to its ultra light weight, Ujet offers performance of a scooter, yet handles like a bicycle. You don't even need a special motorbike licence to ride it! Ujet's foldable frame and removable battery add to the ultimate convenience in everyday usage.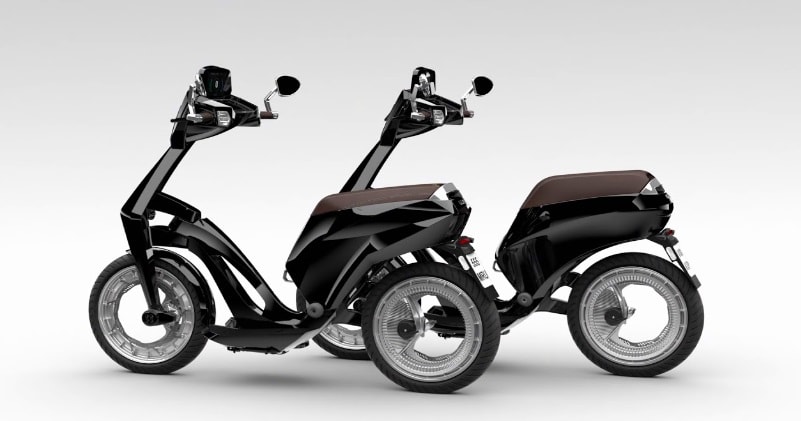 The asymmetrical construction of the mixed magnesium alloy and carbon fiber frame is helped along by the 14-in hubless wheels, which are really the heart and soul of the Ujet.
It's here that you'll find the integrated suspension and large-diameter disc brakes. The rear wheel houses the 5.4-hp/65 lb-ft motor that keeps the scooter rolling forward for up to 93 miles (150 km) per charge and provides regenerative braking.
Advertisement
Ujet lists top speed at 28 mph (45 km/h) and offers two lithium-ion battery options, the base good for 43 miles (70 km) of range and the larger pack for the full 93 miles (150 km). The Ujet electric scooter can be folded and unfolded in seconds for easy storage and transportation. This video explains you how.
The batteries are cabin-type suitcase sizes that can be rolled for more convenient transport. Ujet Folding Electric Scooter Connected.Riders can control their Ujet electric scooter directly through their smartphones.The app allows its owner to lock and unlock the Ujet and get step-by-step directions to find where it is parked.