The Cervocav Moto by Cervotec is an open shelter. It comes in different sizes for one or two bikes. with two side walls, as well as roof and rear wall. These are made of transparent, UV-stable special plastic.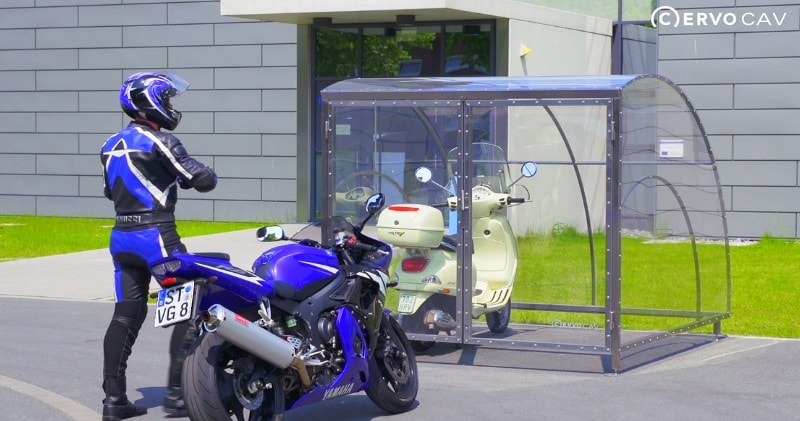 source/image: Cervotec Fahrradgaragen
The motorcycle shelter is made of sturdy, transparent special plastic panels, which are mounted on a stainless steel frame.The transparent semi-circular garage offers visually appealing protection for up to two bikes. Thus, the motorcycles are not only protected from wind and weather.
The optionally lockable doors make them safe from theft and vandalism."Since it's transparent, you could look out of your window and see if your bike has been stolen yet."
Advertisement
The inner surface would therefore be 1.22 x 2.42 meters and the outer surface 1.30 x 2.50 meters. The outside height is 1.90 meters at the front and 2.12 meters, it costs around 3.294 Euro. Cervotec offers individual dimensions on request and also meets special requests of its customers.