In this video, I am using Ø110 PVC Pipe with Electric Compressor 12volt , and i will Make 12volt Compressed Air Tank using PVC Pipe.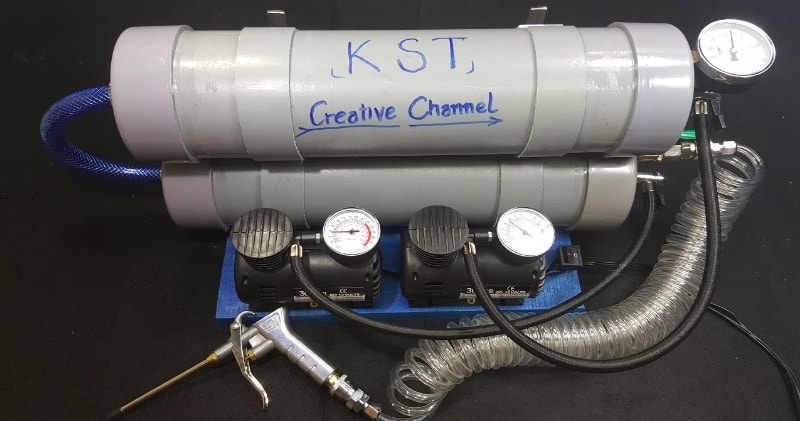 source/image: Creative Channel
This design is a simple air compressor that is made by PVC pipes and two 12-volt portable air compressors that will fill up the tank made of PVC pipes with compressed air.
Although a stronger grade of PVC pipe can withstand air pressure, it is recommended not to cross suggested limits.The inventor shared information on safety and urged not to pass 3-4kg / cm2 of pressure.
Advertisement
It is easy to make an air compressor that can be used to clean work area and fill up the tubes.The best part of the design is using the portable air compressors which can be powered by a battery so you can take it anywhere you want and you will have a portable air compressor by your side.