Q4 Quad Concept – the Ultimate QUAD – By implementing both our frontend and backend units, we can transform your Harley-Davidson® motorcycle into the most exclusive and ultimate Quad the world has seen.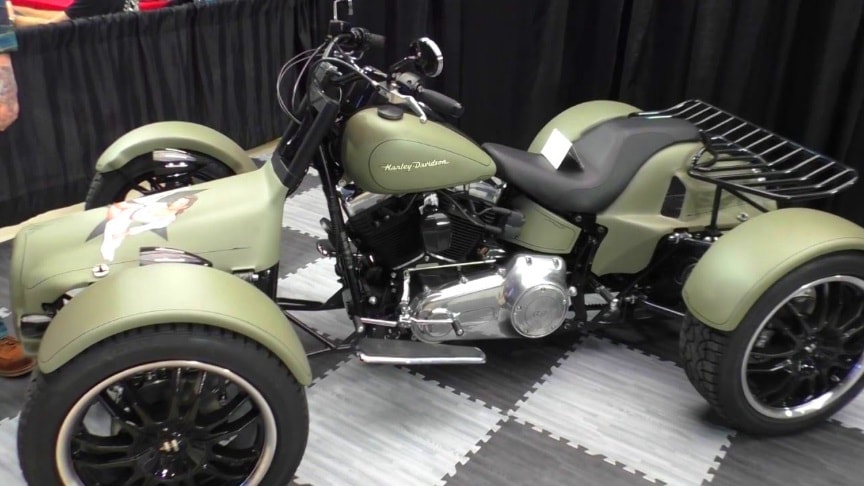 source/image: digitalbiker
The Q-Tec concept distinguishes itself from other designs and concepts by its patented, independent three and four wheel suspension and innovative design.By implementing this system onto a Harley-Davidson® bike, it will be transformed into a very unique trike or quad.
The concept is only available from Q-Tec engineering and patented globally. Both the Quad and the Trike variations are street legal and certified to the highest European standards and have been awarded European Type Approval. All variations can be driven with a standard car driving license and do not require a specific motorcycle license.
Advertisement
The suspension was designed by a Formula One racing engineer resulting in the use of custom double A-arms with full adjustability for your caster, camber and toe in setting to ensure your handling is responsive but predictable.
The preload adjustable shocks on all corners allow you to fine tune your ride for you, you and a passenger or you, a passenger and a bunch of stuff packed in or on your trike/quad for a long ride or even pulling a trailer.All components are manufactured of high grade steel and aluminum and comply with Q-Tec's quality standards.