The rearview mirror: a trusty soldier in the pursuit of security, a means of scanning for approaching traffic or monitoring backseat mischief.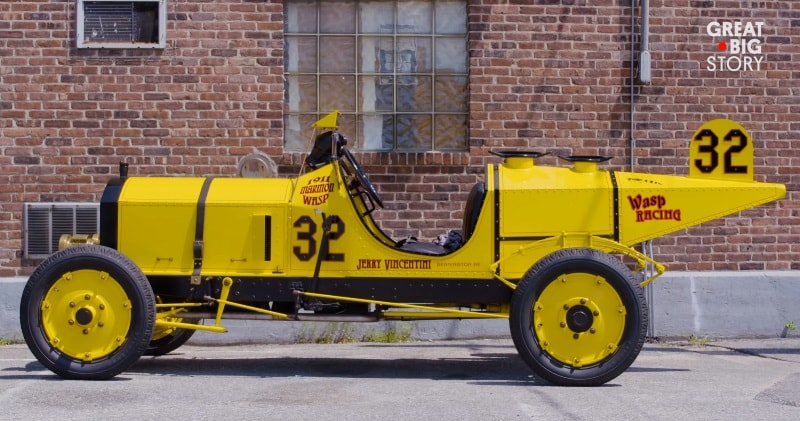 source/image: Great Big Story
Surely its inventor had safety on the mind! Well, not quite. In 1911, a racer vying to win the inaugural Indianapolis 500 thought adding a rear-facing mirror would give him a speedy edge.Not where you thought this was going, huh?
Inspired by something he saw in a horse-drawn carriage, Indy racer Ray Harroun installed a rear view mirror on his car to replace the ancillary rider, a mechanic, who would normally accompany a driver.It's hard to imagine that cars once didn't come standard with them.
Advertisement
Then someone figured out that was the best way to see if there were cops behind you without craning.What we accept as a defensive driving tool, the ability to see behind us while driving really exists because early drivers wanted to drive faster without impunity.