Weighing in at 26 tons and measuring 39 feet in length, the quantitative data about the new three-axle Vario Signature 1200 travel trailer does a good job at describing how large it is.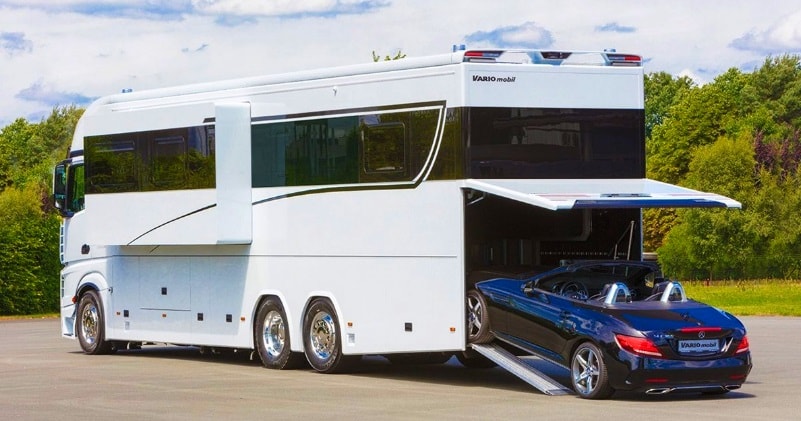 source/image: vario-mobil
Unlike the VARIO alcove, the design and the distinctive front / cab of the XXL cabin are integrated – even with a transversely adjustable second row of seats for quadruple pilots and co-pilot exhilarations.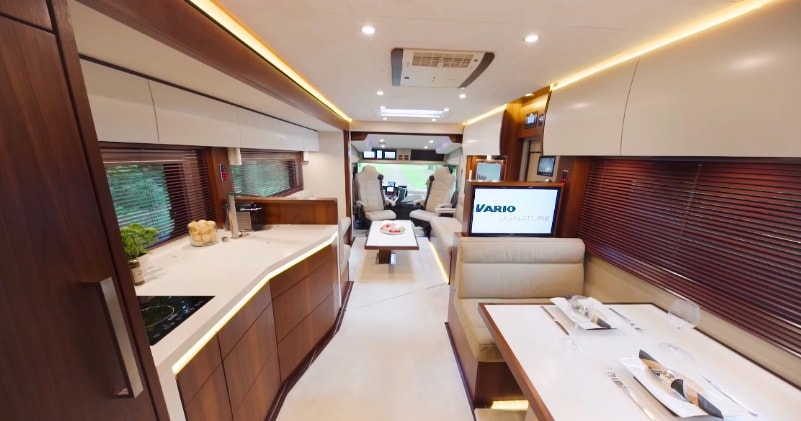 source/image: vario-mobil
Powered by a six-cylinder turbo diesel boasting 523 horses, the massive motorhome is a Mercedes-Benz Actros that Vario has upgraded with a number of high-end touches.
Advertisement
The really amazing part about this luxury motorhome, however, is the fact that it has its own internal garage large enough to store a Porsche 911 or similarly sized car.
Seamlessly interlacing transitions and the all-round real glass light band give this exclusive motorhome the striking shape. This type of vehicle offers plenty of space for separate sleeping areas with 4 to 6 beds. Individually tailored room concepts guarantee the highest level of living comfort.