A shortage of land has limited Singapore's adoption of solar power. But now they may have found a solution in 'floatovoltaics' – floating solar panels that can lie in reservoirs or other water bodies, running up to 10 percent more efficiently than those on land.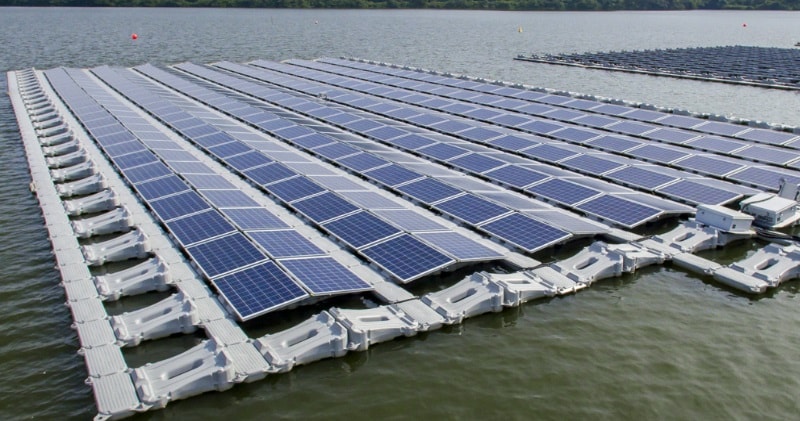 source/image: ABB
The one-hectare test-bed now running in Singapore includes ABB solar inverter technology and can supply energy for up to 250 households.Each solar photovoltaic system has a capacity of 1 kilowatt peak and will be studied with some 100 sensors and the results pitted against one another.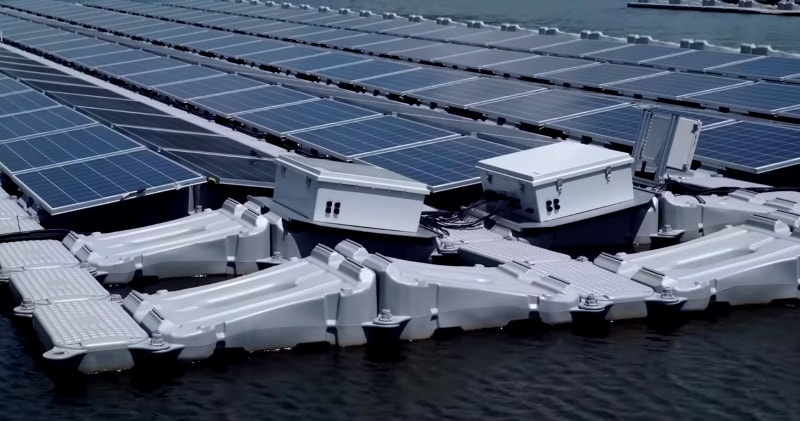 source/image: ABB
The floating system will also be compared against a 20 kilowatt peak roof-top system that has been constructed in the vicinity of Tengeh Reservoir.
Advertisement
Eventually, the two best-performing floating solar photovoltaic systems will be chosen and placed on a larger trial of 2 megawatt peak capacity.
Floating solar photovoltaic cells are becoming an increasingly attractive way for Singapore to harness sunlight due to limitations in roof space, and also for their higher performance.Previous research suggests that they can be up to 20 per cent more efficient than roof-top systems in tropical countries, and 5 per cent more efficient in temperate countries.