Josh gave Stefan a challenge to make an IKEA chair fly in less than six hours.Considering most people need several days to build an RC plane from a kit, it's remarkable that Stefan was able to whip one up in just a few hours with an old chair and some random parts.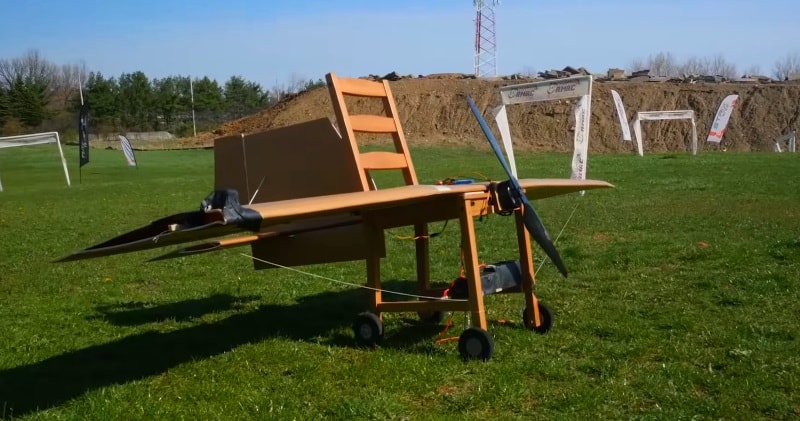 source/image: FliteTest
Then again, they dude works in a shop where they build remote-controlled airplanes, so it's not like he had to rush out to Hobby Lobby for parts. Nevertheless, it's an objectively badass accomplishment.
You can check out the Chairplane's build and maiden voyage in the video below. If you want to skip the build details, takeoff starts at 7:13. Not only does this thing fly, but it flies well.
Advertisement
They started with a lightweight wood chair from IKEA, just like the kind you'd use at your dining room table. Then, in just six hours, they turned it into a radio-controlled airplane that is capable of soaring through the sky.