The "HRE3D+" is the result of an intensive design collaboration between HRE Wheels and GE Additive. The two companies worked together to push the boundaries of what is possible to create the first 3D-printed titanium automotive wheel.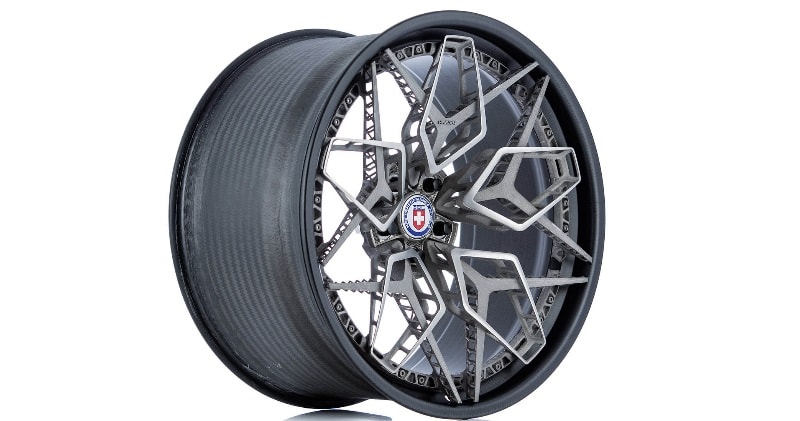 source/image: HRE Wheels
The goal of the "HRE3D+" project was to capitalize on the capabilities of additive manufacturing to create a stunning wheel using a design and material that is impossible to manufacture using traditional manufacturing methods.Watch the video by HRE Wheels for more info.
With a traditional aluminum Monoblok wheel, 80% of material is removed from a 100-pound forged block of aluminum to create the final product.
Advertisement
With additive manufacturing, only 5% of the material is removed and recycled, making the process far more efficient. Titanium also has a much higher specific strength than aluminum and is corrosion resistant, allowing it to be extremely lightweight and to be shown in its raw finish./HRE Wheels