WaterCar has unveiled the world's first amphiboius Fire Rescue Vehicle, and it's a doozy. The Fire Rescue Vehicle is ready for action! Delivers 1,050 GALLONS PER MINUTE! Same High Speeds as WaterCar Panther (65 MPH on Land / 45 MPH on Water) Fast & Nimble,Pumps faster than Fire Lifeguard Boats,Tested by Firefighters!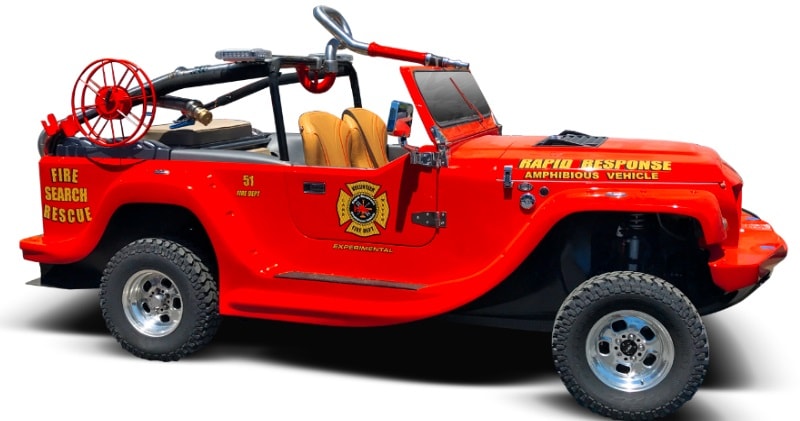 image/source: watercar
This Jeep look-alike is capable of achieving 65 mph on land and reach 45 mph in water, all the while putting out fires with its on-board pump that delivers 1,050 gallons of water per minute.
WaterCar's video above of the Fire Rescue Vehicle at work shows off its impressive capabilities. This SUV can really scoot across the water, and the water pumps can support multiple hoses at once.
Advertisement
That's not all, its water pumps can support multiple hoses at once for extreme fires. The First Amphibious Fire Rescue Vehicle on the Market!Share with firehouse or firefighter that needs one of these at their station!!!