Torsus Praetorian, the world's first heavy duty 4×4 off road bus, is designed to transport personnel and equipment over rough terrain and in tough conditions.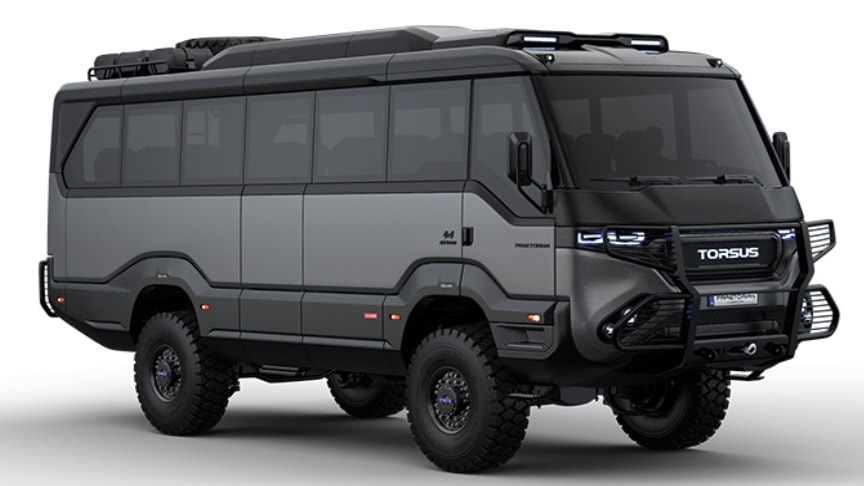 source/image: Torsus Praetorian
With full 4×4 off-road capability, Torsus Praetorian delivers your people wherever they need to be.This short film is a demonstration of Praetorian's off-road capabilities. Filmed at Millbrook Proving Ground in the UK.
This muscular bus is ready to scale mountains, claw across ice fields and explore the unknown in support of the businesses and industries that demand it.
Advertisement
The bus is manufactured by Torsus, a Ukrainian company and subsidiary of Pulsar Expo. It can seat up to 35 people, has 400 mm of ground clearance, and has a 6.9-liter six-cylinder diesel engine. The off-road bus is suited to specific industries such as oil and gas, forestry, mining, disaster and emergency response, expeditions, safaris, and ski resorts.