Latest innovations have gifted this electrified bikes with immense power and potential, while smart electronics enable them to provide improve riding experience for the biker. Delivering a staggering 15kW of electric power, this is the most technically advanced and powerful electric bicycle on the market.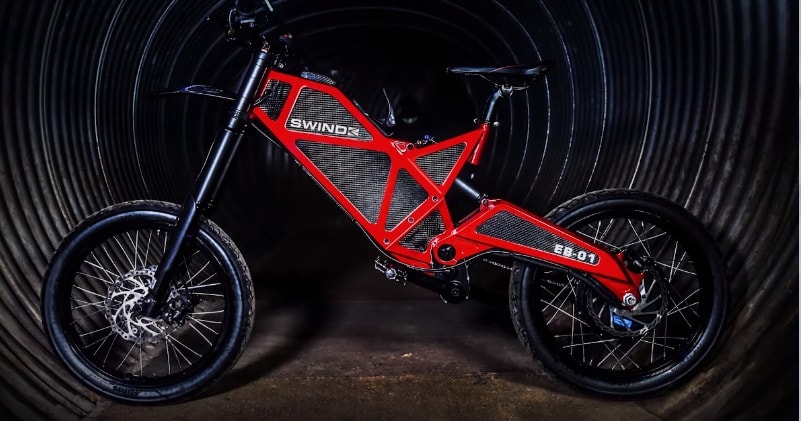 source/image: Swind.life
With the official top speed of 60mph, the bike features a sleek design and modern color scheme.The air cooling cell and drive train sits inside the aluminum and carbon-fiber frame, along side a regenerative braking system and thumb shift gears.
The lithium-ion battery fully charges in 90 minutes and can travel up to 80 miles per charge, with the ability to use as a pedal bike as well. EB-01's scintillating power can be delivered in three modes low, high and boost, offering different levels of traction and range to suit your activity.
Advertisement
EB-01's wide range 9 speed sequential gearbox will deliver instant and smooth shifting regardless of situation, load, whether you are pedaling or if you are moving.It completely changes the perception of cycling and the riding experience.