In this video on grafting lemon trees, learn how to graft a tree using T-budding, a method of grafting fruit trees that is easy and that gives a high success rate.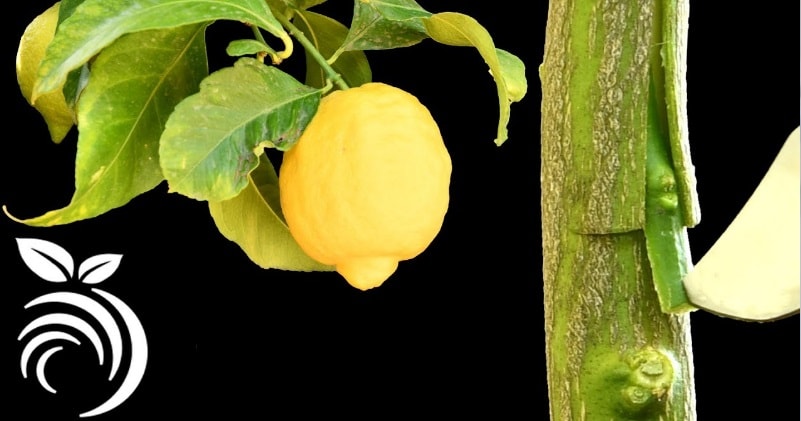 source/image(PrtSc): fruitmentor
The T-bud is one of the most common methods of grafting trees. It works well not only for lemon grafting, but also for grafting orange trees and for grafting citrus trees of other types.
Although this video shows T-budding used for grafting a new tree, this grafting technique is sometimes also used for topworking existing trees and for making fruit cocktail trees.
Advertisement
In order for the T-bud to work, it must be performed during a time of the year when the tree is actively growing and thus the bark is slipping and can be peeled back easily.