ClearMotion, the world's first proactive ride system, transforms the way your car rides and handles. It does for motion what noise-cancelling does for noise, mitigating road roughness within a fraction of a second.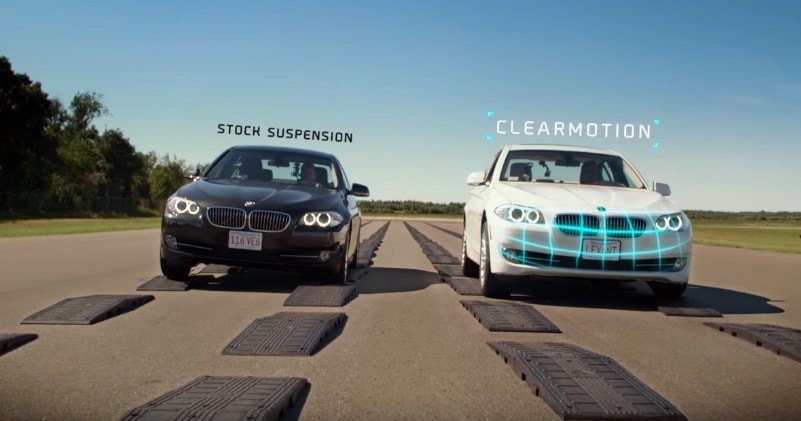 source/image: ClearMotionInc
Relying on a combination of software and hardware, ClearMotion predicts the road and enables cars to react, giving passengers and drivers unmatched comfort, handling and stability and delivers an experience unlike anything you've witnessed.
Clearmotion's technology can actively compress and extend the suspension independently. Linear motors replace conventional suspension dampers. When voltage is applied to the motor, the wheel moves up or down in the arch depending on the polarity.
Advertisement
In combination with sensors that read the road ahead, the system can move a wheel to roll over an obstacle with lessened impact on the car body.Glide serenely to your destination as ClearMotion transforms your car into a sanctuary of calm.Enter corners faster. Accelerate quicker. Feel the road. Reclaim the pleasure of driving.