The world's first smartphone case that actively protects your display.ADcase is a smartphone case that combines maximum protection with elegant design.A case that is so smart that it even makes a difference whether it's in your hand, in your pocket, or in free fall. A case that supports the user and offers real value added.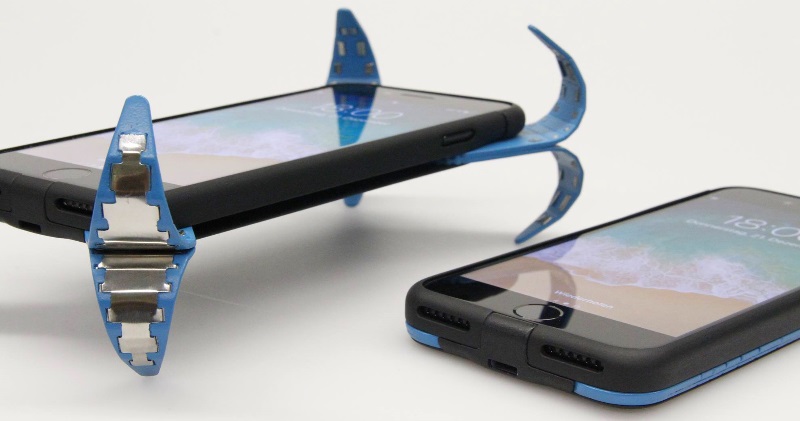 source/image: ad-case
Philip Frenzel, a student at Aalen University in Germany, designed ADCASE, a genius phone case that deploys prongs as soon as you drop it, working like an airbag.
The sensors present in the Airbag Case case prompts the release of four springs that cause the phone to bounce when it hits the ground, giving higher chances of avoiding scrapes and cracks.
Advertisement
Once deployed, the dampers can be pushed back into the case, meaning you can use it again.Philip and his team are preparing to launch a Kickstarter campaign soon to fully fund the project.