Wheel hub motor prototype – NSK Ltd. announced that it has successfully demonstrated the world's first transmission-equipped wheel hub motor, designed to improve the environmental performance, safety, and comfort of automobiles.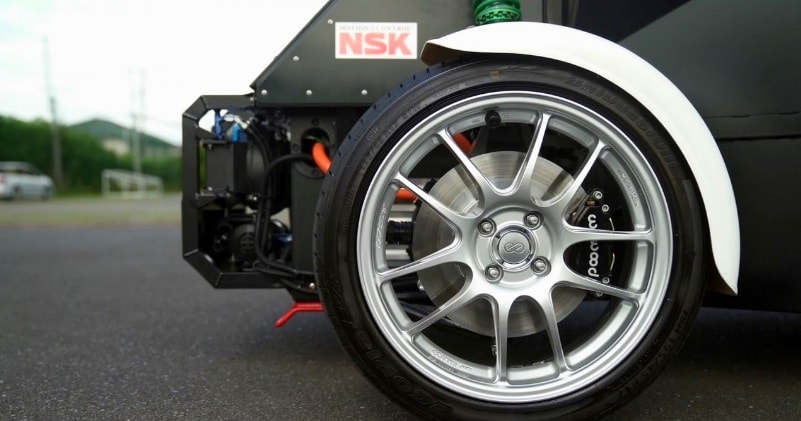 source/image(PrtSc): NSK Europe
The all-new unit from NSK is equipped with two motors and a transmission composed of two planetary gears, which can achieve both high drive torque and a sufficient maximum speed with a small motor.In addition, this transmission has a feature that enables smooth gear changing even during acceleration by controlling the speed and torque of the two motors.
For the first time in the world, NSK demonstrated the superior performance of this technology using an experimental vehicle equipped with a prototype wheel hub motor.
Advertisement
Building on the knowledge it has gained from the prototype wheel hub motor it developed, NSK is aiming to commercialize wheel hub components such as a hub unit bearing with a built-in speed reducer, the one-way clutch unit, the miniature cage and roller bearing, and the anti-corrosion bearing.