To celebrate the launch of a new 18-deck, 151,695-ton cruise ship, a Hong Kong tourism company decided to mark the occasion by building a large-scale replica out of LEGO.Cruises enthusiasts from around the world helped put the LEGO ship together as part of Dream Cruises' '#TogetherWeBuildDreams' campaign.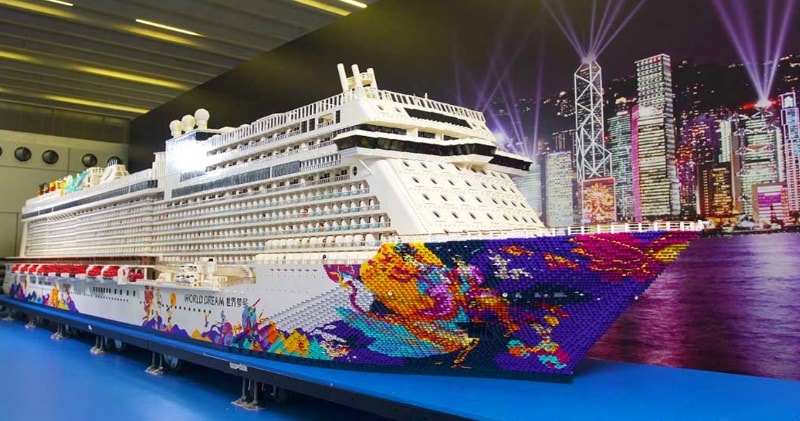 source/image: guinnessworldrecords
Constructed using more than 2.5 million LEGO blocks, the ship model weighs over 2,800 kg and measures 8.44 m (27.7 ft) long, 1.33 m (4.36 ft) wide and 1.53 m (5 ft) tall.
The giant model ship was built by more than 1,000 cruise line guests and members of the public, with the help of Greater China's first LEGO certified professional, Andy Hung.
Advertisement
After two months of relentless effort, it was officially unveiled at Kai Tak Cruise Terminal.After the final measuring, the attempt was declared successful and the company was presented with their official Guinness World Records certificate.