BE PREPARED to spend big to own a Karlmann King – the world's most expensive SUV. With a starting price tag of over $1M, the monster-sized vehicle can even come provided with an optional bullet proof exterior. Intentionally designed asymmetrical, the sport utility vehicle has what the creator calls the 'diamond design'. Designer Luciano D'Ambrosio says inspiration was drawn from the Batmobile that featured in The Dark Knight trilogy./Barcroft Cars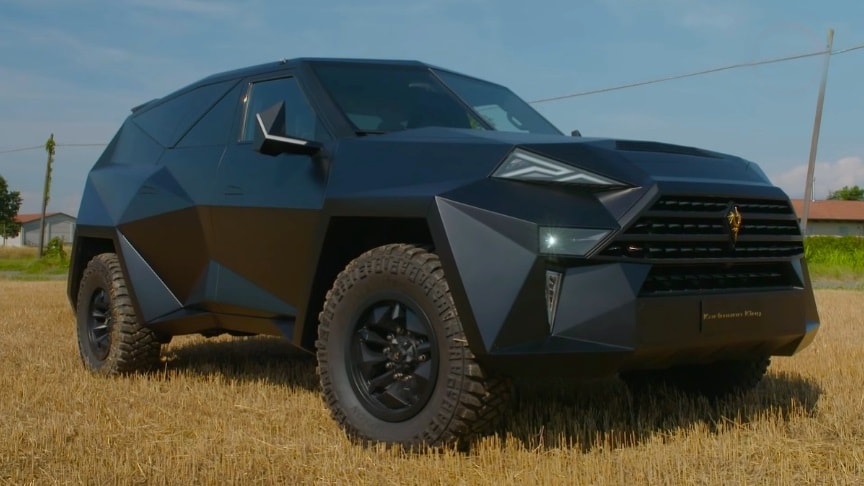 source/image(PrtSc): Barcroft Cars
The Karlmann King in particular is the first model with a unique design in the world, with a body entirely in carbon fiber with a design carved like that of a diamond and the dark and opaque livery, like that of a war plane.
The King is based on a Ford F-550 chassis. The F-550 a massive truck frame that Nothdurft says was chosen for its proven durability and ability to handle the weight of an armored luxury vehicle. The King is powered by 6.8-liter V-10 engine, suspension components and transmission of the F-550 and is therefore limited to 87 mph. Tuned to run premium fuel, the V10 should put out just under 400 hp.
Advertisement
The interior, however, is bespoke.The car is equipped with all the comforts, from touch screens with 4K resolution to the entertainment system with the PS4. The automatic table and the refrigerator with champagne and glasses ready to use. The luxury is also so much for the finishes of the seats and the flooring. On request, it can also be configured for 6 or 7 seats.