The FlexStep stairlift is designed to function both as an ordinary staircase and as a wheelchair lift. Developed and manufactured by Liftup, the FlexStep is flexible and equally useful for pedestrians and wheelchair users alike.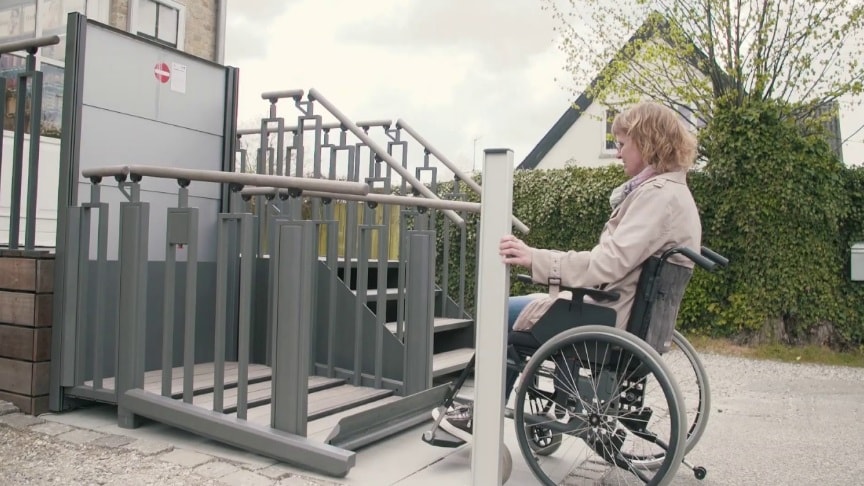 source/image: Liftup A/S
FlexStep is an innovative 2-in-1 solution and saves space compared to installing both a flight of stairs and a separate lift.FlexStep has many configuration and installation options, making it easy to integrate your new stairlift into the existing surroundings.
FlexStep is the perfect solution for both wheelchair users and pedestrians, giving easy access between levels and is particularly useful where space is tight and there would not be room to install both a lift and a flight of stairs.
Advertisement
Users can operate The FlexStep by a simple press of a button which transforms the staircase into a lift. Enabling comfortable and safe transition between ground and upper level for the user.
The fixed staircase had a balustrade to one side only – as opposed to ordinary staircases – due to width restrictions. A simple handrail was fixed to the opposite wall to overcome this.FlexStep offers a lot of customisation options giving you the flexibility to match your existing décor if you wish, or the ability to choose something complementary. Customisable options include the finish material, colour, installation configuration and more. You can check the different finishes and configuration options of our FlexStep stairlift in this guide.