The MOAR folding e-bike is a full-sized aluminum-framed fat bike powered by either a 500W rear hub or a 750W mid-drive motor (depending on the model), with both front and rear suspension, disc brakes, LED headlights, brake lights, turn signals, a horn, waterproof electronics, an integrated rear rack.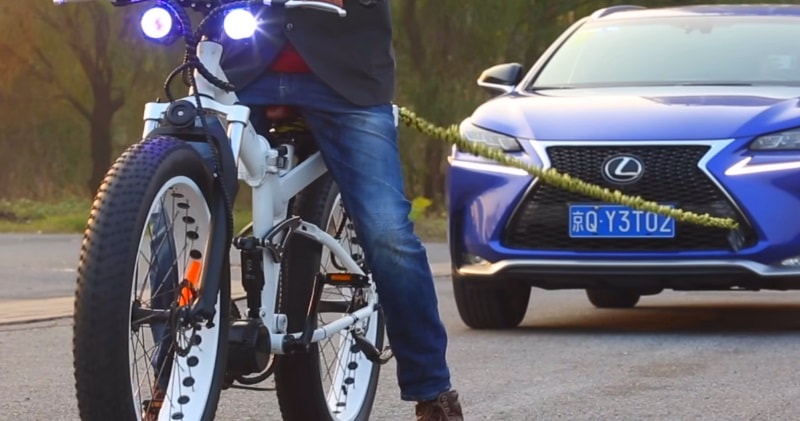 source/image(PrtSc): MOAR Bikes
Top Speed is normally limited to 20MPH to comply with legal regulations, but when you're riding in unregulated areas such as off-road trails, you can unlock the full, 30MPH top speed with a few button presses on your LCD screen!
MOAR is powered by either a 500w rear-hub or a 750w mid-drive motor.Moar motors are not just designed for 10-15 seconds of "peak power", meaning you can ride all day at 750w without burning up the motor. We estimate peak power for the mid-drive motor would roughly be in the 1,000-1,200w range.
Advertisement
All batteries on MOAR Electric Bikes are made using premium 48V Samsung Li-Ion batteries (same as Tesla uses) which provides faster and more efficient power delivery with 30% more range than the standard 36V cells used by other eBikes.
The bike comes with complete 7, 8, or 9-speed gears made by Shimano which provides more control over your ride while increasing efficiency.The 48V battery is housed in an IP65 splash-proof aluminum casing allowing it to easily slide in/out to charge away from your MOAR eBike.