Introducing Active Body Control, a fully active suspension technology from Mercedes-Benz. This feature allows you to control vehicle body motions while eliminating body roll in diverse driving situations, allowing you to be more at ease when cornering, accelerating, and braking.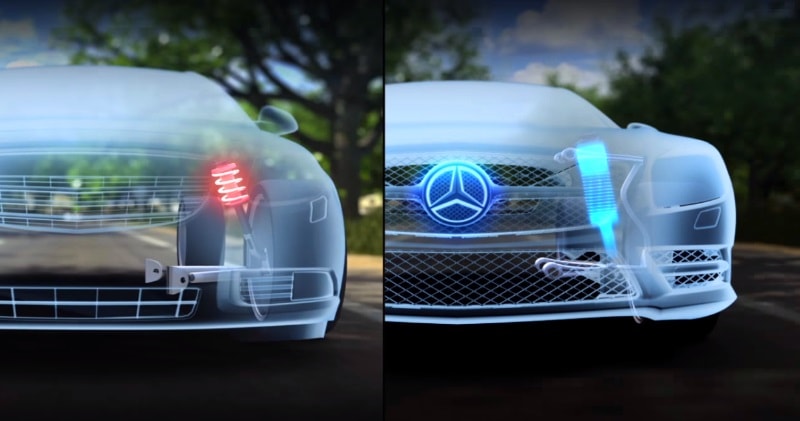 source/image: Mercedes-Benz USA
Active Body Control (ABC) virtually eliminates body pitch and roll during cornering, accelerating and braking. While active suspension is capable of even leaning a car into every turn (like a motorcycle or airplane), Mercedes-Benz engineers use its interplay of hydraulic, electronic and mechanical parts to significantly reduce body roll.
An ABC Sport switch on the dash (the SL switch is on the lower centre console) can virtually eliminate roll if the driver prefers even sportier, flatter cornering. Active Body Control (ABC) uses four hydraulic pistons, one on top of each steel coil spring, as part of an integrated strut assembly.
Advertisement
Located between the body and the springs, these pistons apply additional forces in response to split-second signals from the ABC computer. As a result, the pistons actually regulate the action of the springs in relation to incipient body movement, absorbing body vibrations with a frequency of up to five hertz.