Located in the Indian state of Manipur, Keibul Lamjao National Park is the world's only floating wildlife sanctuary. The park's Loktak Lake—the largest freshwater lake in northern India—is a spectacular sight, dotted with green patches and rings of vegetation known as "phumdi" that float atop the water.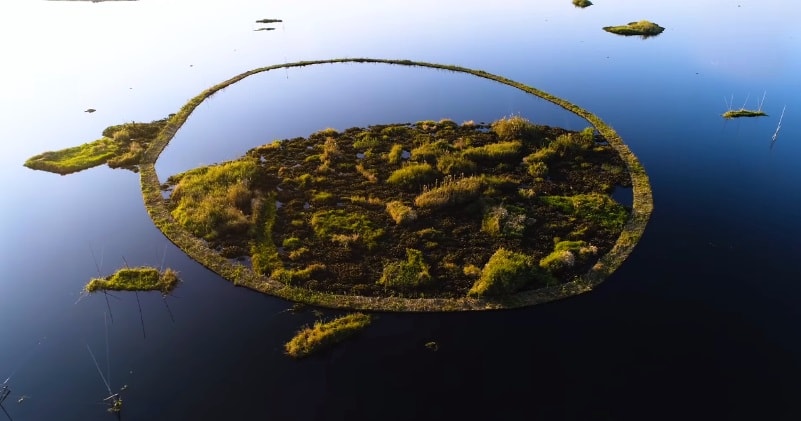 source/image(PrtSc): Great Big Story
A biodiverse park, Keibul Lamjao provides sustenance to the people and animals of Manipur—including sangai, an endangered subspecies of brow-antlered deer revered by locals as the binding soul between humans and nature.
The Lake is famous for the phumdis (heterogeneous mass of vegetation, soil and organic matter at various stages of decomposition) floating over it. The largest of all the phumdis covers an area of 40 km2 (15 sq mi) and is situated on the southeastern shore of the lake.
Advertisement
The lake is also a source of livelihood for the rural fishermen who live in the surrounding areas and on phumdis, also known as "phumshongs". Human activity has led to severe pressure on the lake ecosystem.Considering the ecological status and its biodiversity values, the lake was initially designated as a wetland of international importance under the Ramsar Convention on 23 March 1990.