Awesome video of amazing Yeti monster truck driving through impossibly deep snow in high Colorado mountains. See the finished body work, differential locks and adjustable V-plow for cutting through snow up to 5 feet deep.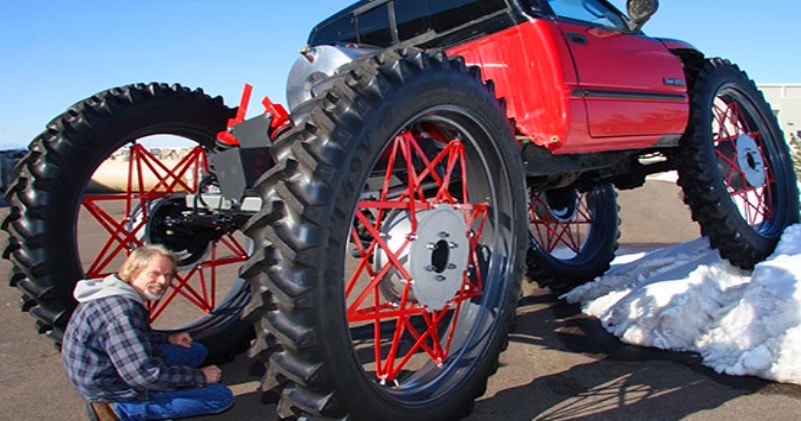 Discover how easy the Yeti was to make with the amazing Samson CNC robotic plasma cutting machine. Its revolutionizing custom metal fabrication and ornamental iron art in thousands of welding, machine and school shops.
They he started with the body, engine and frame of a Dodge Ram Cummins 3500 powered by Cummins diesel. After that however, this truck resembles nothing you have ever seen before!This YETI is a truck that is able to drive through snow even though it is 3 feet deep!!!
Advertisement
Instead of lifting the body, they built a massive custom wheels for the truck. It has 76 inch tractor tires with Unimog axles and tons of custom CNC work to link all of this contraption together! Not only that it is good for snow and mud, this one can easily be driven on the streets as well as used for off-road terrain!