"Sportive like a bicycle, comfortable as a car" Drymer is a innovative transportation concept, where the best of two worlds are combined. Drymer can offer a total concept of new transportation with different types of models. Every model has a futuristic and exclusive design by using the best materials, with eye for a high level of detailing.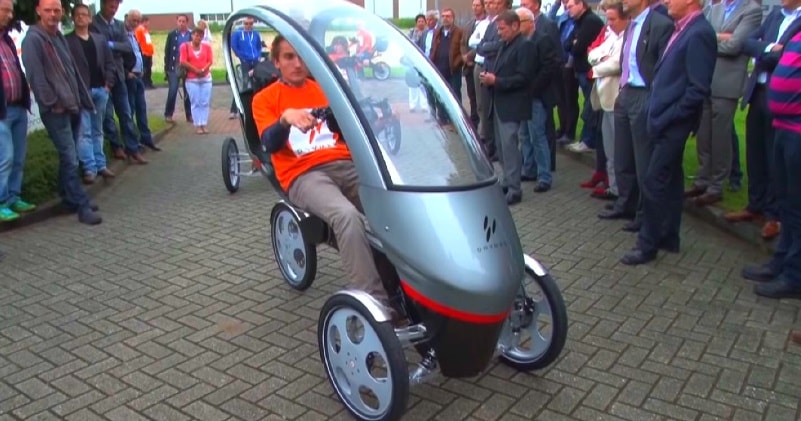 The most important keypoints of Drymer are; comfort, design, durability and simplicity for users. Drymer is a complete Dutch initiative, which is designed, produced and mounted in Stadskanaal, The Netherlands.
The three wheeler, is powered by a motor capable of producing 250 watts, which will reach a maximum speed of 25 km/h.All the Drymer models are offering an excellent driving experience, mostly thru the unique tilting system in the front. The driver gets an super comforting, pleasurable and active experience during driving.
Advertisement
The models can be configured in your own taste and wishes, with different colour options, different accents like carbon, and the models can be fitted out with all sort of options like leather cloating in many colours, en USB-plug for your device.