Dubbed the Rock Rat, the build is based off a 1947 Willy's CJ2A body that's clearly been chopped and stretched into the beast before you.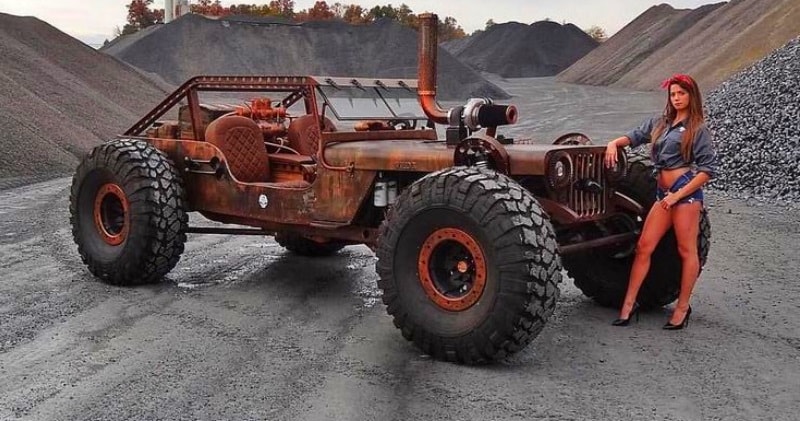 source: hiconsumnptio /image: haukdesigns
And, of course, since this apocalyptic Jeep had plans to romp around in the desert Kenny knew it had to host a diesel engine to power the whole project.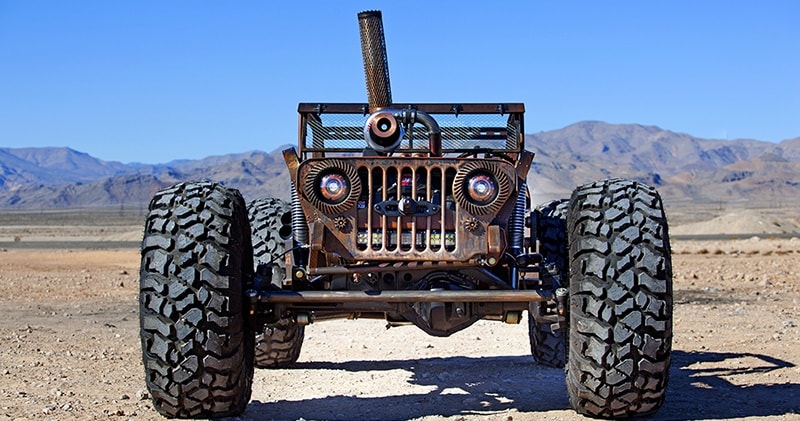 source: hiconsumnptio /image: haukdesigns
So what he got was an old 12V from a school bus that he and the good people over at Industrial Injections and Turbonetics tuned up. Now, the Rock Rat boasts over 700hp and 1,200 ft.-lb of torque.
Advertisement
This is the Rock Rat, Hauk's impressively badass desert machine built using a '47 Willys CJ-2A body matched to crazy modern components like the 44-inch Pit Bull tires on B.A.D. beadlock wheels.
Thi Jeep features Mad Max-style touches like a a shifter made from a 1960s fire truck pump handle, a rotary telephone mounted to the center console and a steering wheel with an actual skull in the center, the Rock Rat is ready to go off-roading before, during and after the apocalypse.