Asif Khan has unveiled a pavilion at the Pyeongchang Winter Olympic Games in South Korea, described as the "darkest building on earth".The British architect spray-painted the 10-metre-high temporary structure with Vantablack VBx2, a substance that absorbs over 99 per cent of light.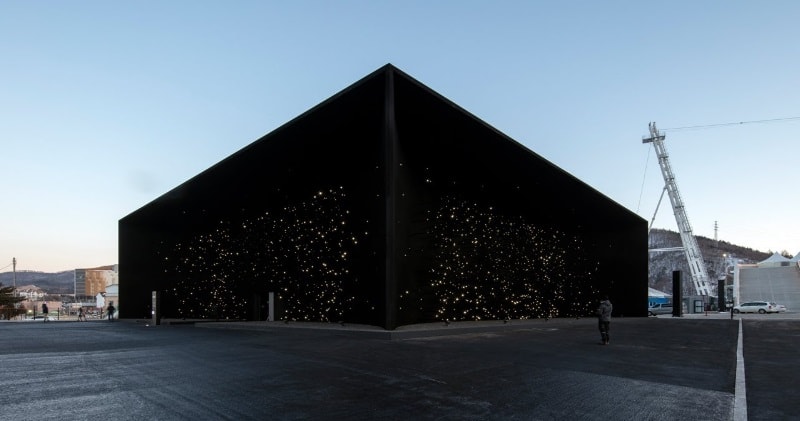 image/text credit: Dezeen
Vantablack VBx2, is a sprayable version of Vantablack pigment, which British artist Anish Kapoor controversially acquired exclusive rights for in 2016.
Rods tipped with tiny white lights protrude from the "super-black" parabolic curves of all four sides of the pavilion, giving the impression of stars suspended against the darkness of space.
Advertisement
Speaking to Dezeen, Khan – who describes himself as a "closet astronaut" – said he "wanted to create the impression of a window cut into space"."It's a preoccupation of mine, trying to create experiences to better understand where we are now as humans, placing ourselves in the big picture," said Khan.