So, today I want to tell you about such a metal as tin.In the periodic table of chemical elements, tin is in the 14th group among the so-called base metals. Please note that this video was made solely for demonstration purposes! Do not attempt to repeat the experiments shown in this video!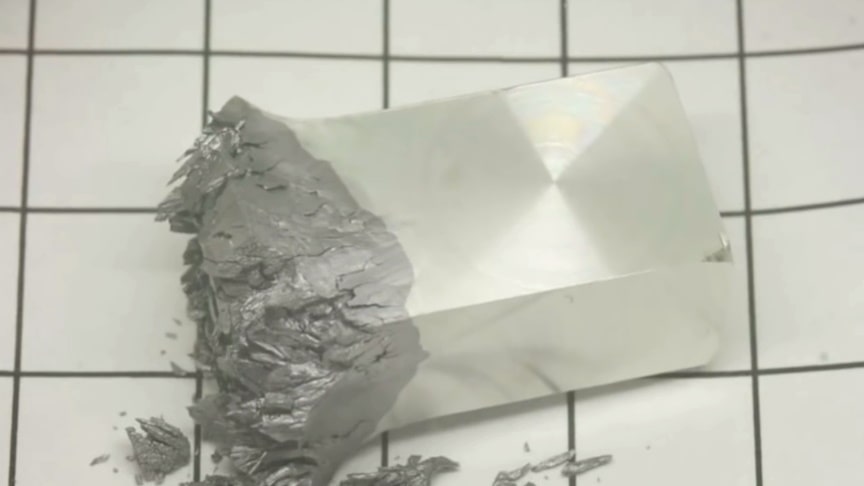 source/image(PrtSc): Thoisoi2 – Chemical Experiments!
Tin is a silvery metal that characteristically has a faint yellow hue. Tin, like indium, is soft enough to be cut without much force. When a bar of tin is bent, the so-called "tin cry" can be heard as a result of twinning in tin crystals; this trait is shared by indium, cadmium, zinc, and frozen mercury.
In cold conditions, β-tin tends to transform spontaneously into α-tin, a phenomenon known as "tin pest" or "tin disease".Although the α-β transformation temperature is nominally 13.2 °C (55.8 °F), impurities (e.g. Al, Zn, etc.) lower the transition temperature well below 0 °C (32 °F) and, on the addition of antimony or bismuth, the transformation might not occur at all, increasing the durability of the tin.
Advertisement
Tin becomes a superconductor below 3.72 K and was one of the first superconductors to be studied; the Meissner effect, one of the characteristic features of superconductors, was first discovered in superconducting tin crystals./wikipedia