Today we look at another micro camper out of Japan. This is the K-ai Type D from AZ-Max. Kai campers are a special class of ultra tiny motorhomes.This is the smallest available Campervan. It is most suitable for single travelers or couples on a lower budget.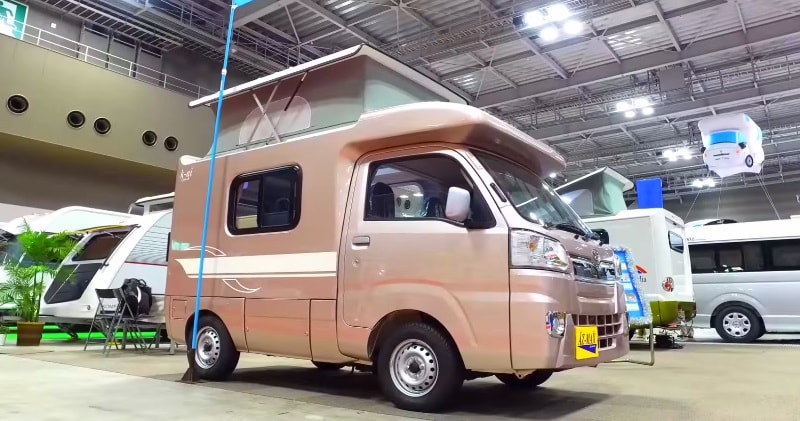 image/source: CampingCarJoa
In Japan this kind of car is called Kei-Jidosha which means a small-size car. It is relatively small, but comfortable enough for 4 persons. Micro campers like this are very popular Japan.No wonder – this Campervan fits where nothing else would.
This isn't necessarily conducive to camping comfort, but with pop-up roofs and clever interior packaging, you can get a quart into a pint pot, as they say.
Advertisement
​Built-in winter parking,heater allows cheap and comfortable all year round camping. You can park this van on any parking lot.These are based on the chassis or body of the Kei-Truck and are both very small and quite cheap.
Manufacturer: AZ-Max
Base car: Daihatsu Hijit
Total displacement: 660 cc
Driving method: 2WD / 4AT 4WD / 4AT
Passengers: 4
Sleeps: 4
Body size: Total length 3,390 mm Overall width 1,470 mm Overall height 1,990 mm