The L-Concept is no ordinary motorcycle. It's a Sci-Fi Masterpiece. From the unibody tank to the suspended turbine and maneuver controls, the L•Concept brings all your science fiction fantasies to life in a fully functional, mechanical sculpture.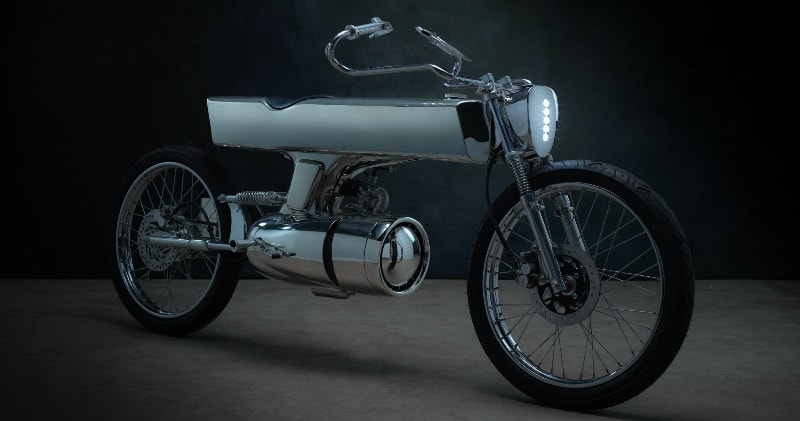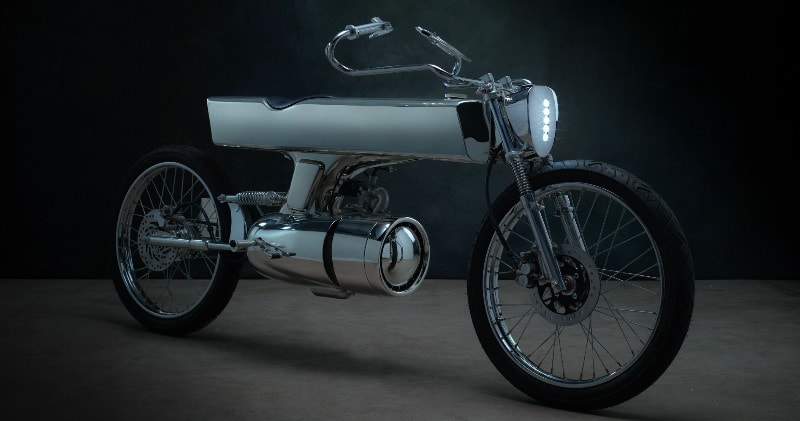 source/image: bandit9motors
The design is truly unique.The handlebars curve towards the rider, forging a unique grip on the bike that is reminiscent of space ship controls rather than your typical hog.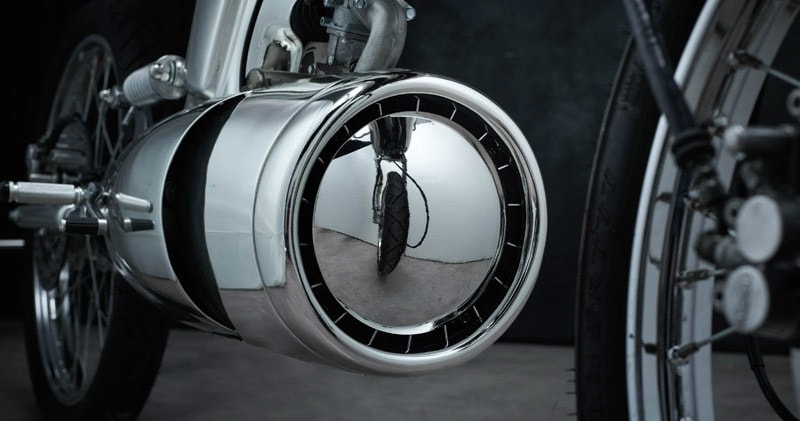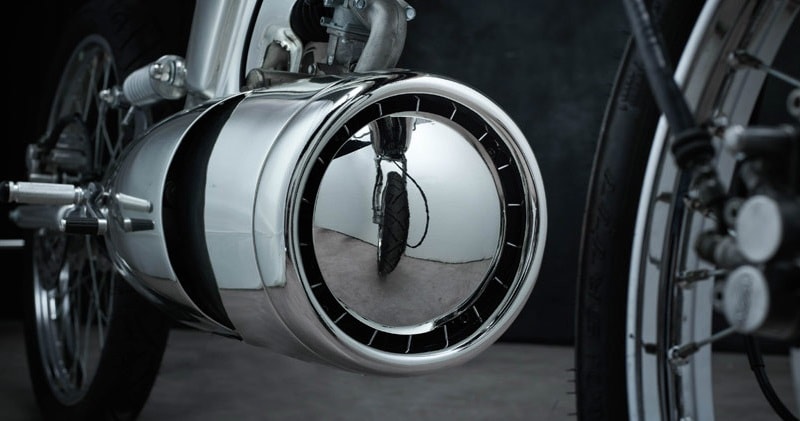 source/image: bandit9motors
Five white LED lights in a vertical row serve as the forward-facing headlights, and a similarly contemporary-looking grid of red LEDs provide brake lights and turn indicators in the rear.
Advertisement
Other features include a stainless steel unibody tank and front cowl, dual shocks, a leather teardrop saddle, and custom accents..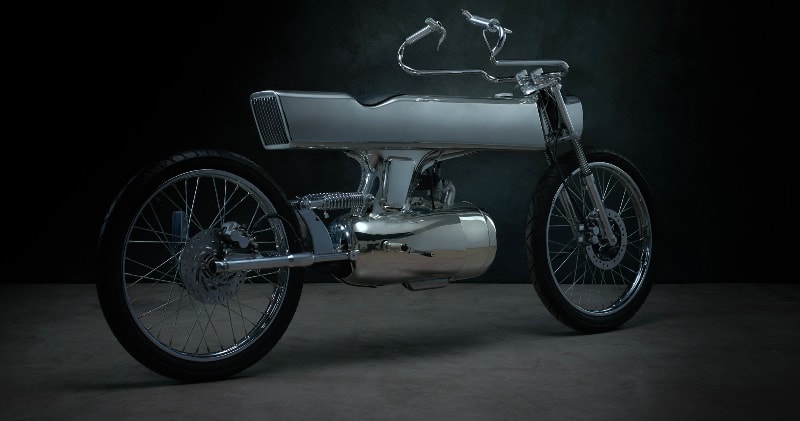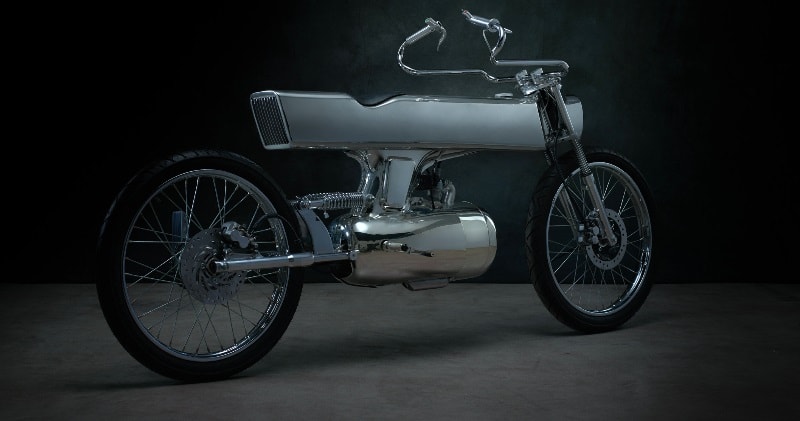 source/image: bandit9motors
Bandit9's L Concept is available for sale for $10,950.The L-Concept four-stroke engine that looks like the reactor of the Enterprise delivers a displacement of 125cc and has a four-speed manual transmission. The L-Concept doesn't exactly hit warp speed, but does have a top speed of 68.3 mph.