Mosquito helicopter is an experimental single pilot helicopter that can be but for about $50,000.The mosquito helicopter come in different forms, starting with a piston engine ultralight version.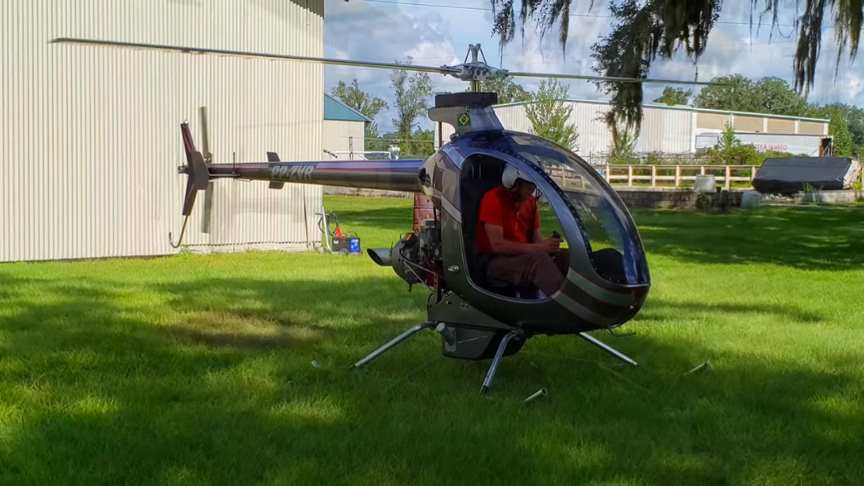 source/image(PrtSc): MojoGrip
The helicopter model shown in this video is a fully built helicopter with a turbine engine. Watch and listen, the engine sounds amazing./MojoGrip
Composite-FX is the manufacturer of the XE Series helicopters, commonly known as the Mosquito, a single seat helicopter – using piston or turbine engines.
Advertisement
The XET is the flagship of the XE models. Powered by a modified T62-T2A Solar Turbine engine, the XET has the quintessential turbine whine we all associate with aircraft. Producing a steady 95HP, this machine has ample reserve power. You also may have the hair on your neck stand up each time you hear an XET spool up.