Homemade Clay Flower Pot Oven! easy DIY. great for baking potatoes and a whole lot more. Timed temp readings w/cooking included in the video. made with 3 clay flower pots, a few 12v ptc heating elements and some dirt. that basically it.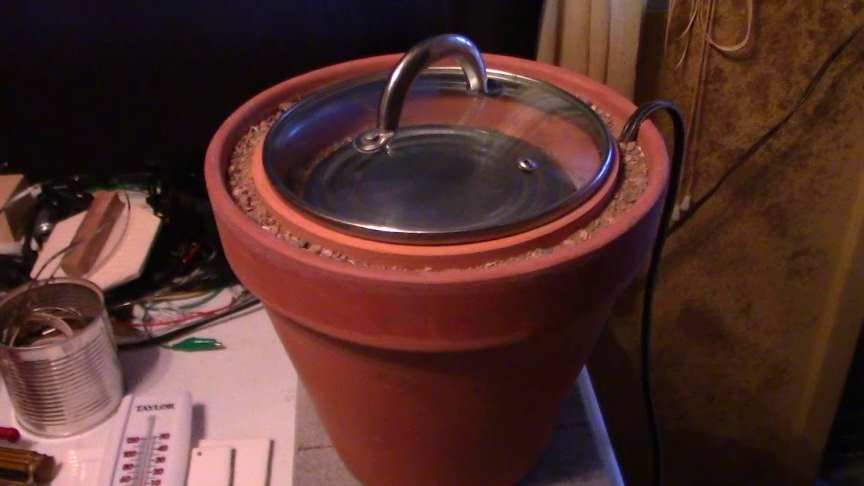 source/image: desertsun02
The unit reaches and sustains solid cooking temperatures for ease of cooking. Full instructions on how i built it are in the video. The heater elements are easily found on amazon, ebay, and aliexpress.
A search for 12v 220c ptc heating elements brings them up. unit runs on any 12v source that produces roughly 12 amps and can be hooked directly to 12v solar panels if desired. If anyone has anything they want to see me cook in it, drop the idea in the comments area.
Advertisement
I'll make another video just on the cooking. one last thing, i talk about pre-heating the oven in the video but for some things you don't have to (when i bake potatoes in it i never pre-heat and they always come out great).