Full tour of a stunning floating tiny house that's set up on the shore of a small lake. It's fully off-grid and it's designed to be used in all four seasons, even in the winter! The interior is surprisingly spacious with comfortable areas to eat, sleep, and relax, and one of the coolest features is the full-size garage door that opens up so it feels like you're on a boat or on a dock while you're in the living room.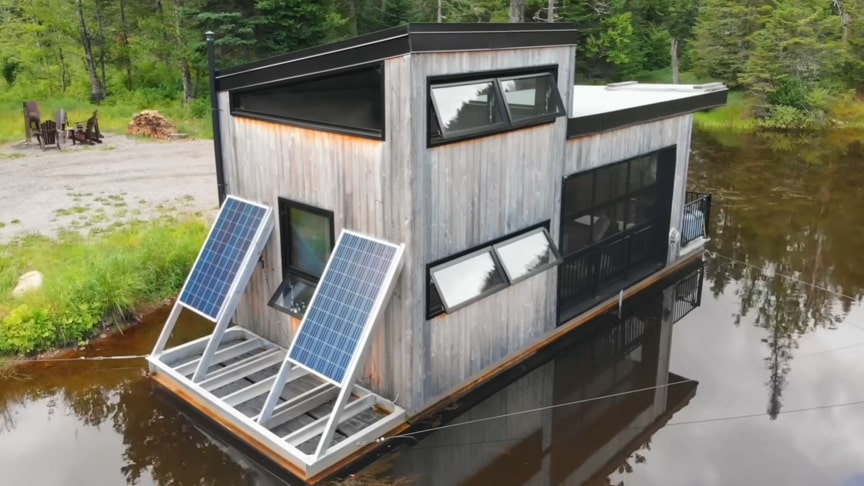 source/image: Exploring Alternatives
The tiny floating home is 12 feet wide by 35 feet long and it's tied to shore with metal cables at all four corners. The platform is installed on a set of PVC floats with foam inside and that's what keeps the home floating. When winter comes the floats can freeze in the ice so that it can be used year-round.
The float house is not connected to the grid so for power there are two 250 W solar panels charging six batteries that provide all the electricity. There's a woodstove and a propane heater for heat, a Separett urine-diverting toilet, and they bring in/carry out the fresh and grey water.
Advertisement
The living room has modular sofas that can also be transformed into a guest bed, the kitchen and dinette are spacious enough to cook and host, and the attic ladder is an easy way to access the sleeping loft without obstructing the open-concept feel of the space during the day.